5K Player Keyboard shortcut and hotkeys Every user should know. List of  5K Player Keyboard shortcut and hotkeys
5K Player
It is a free video player that comes with a nice interface and great support for lot of video formats and codec.
Price: Free
In order to check out all the settings in 5K Player. Follow the following instructions below:
1) Launch 5K Player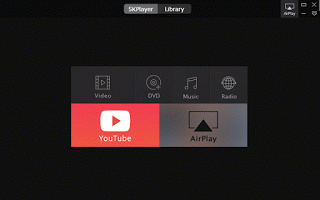 2) Press F2 to go to the Settings OR on the top right hand corner of 5k Player, You will see Airplay or underneath the quit icon, next You will see an arrow-like symbol (Where the red arrow is facing), click on it and select settings.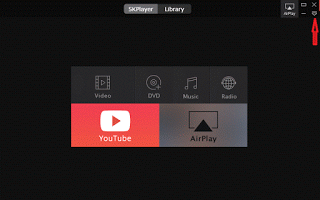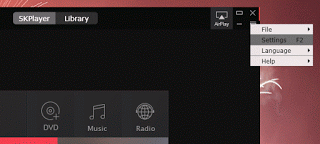 Below are some of the top keyboard shortcut or hotkeys one should know and keep using with the 5K Player.
'S/N KEYBOARD SHORTCUT/HOTKEY
FUNCTION
1 Spacebar
Play/Pause
2 Left
4 (Four) Minute backward
3 Right
4 (Four) Minutes forward
4 Up
Volume Up
5 Down
Volume Down
6 Enter
Full screen
7 F8
Take a Snapshot
8 F2
Settings
9 Ctrl + O
Open a video file
10 Ctrl + M
To open an audio file
11 Ctrl + D
Open a DVD
12 Ctrl + T
Open Video_TS
13 Alt + F4
Exit and Quit
Hope with this, you have been able to use the 5K Player more efficiently and faster. Learn this 5K Player Keyboard shortcut and hotkeys and navigate through much faster like a professional.
Comment Below, to tell us which keyboard shortcut or hotkey to be added to the list. Thanks