5 Best Web Browsers for iPhone and iPad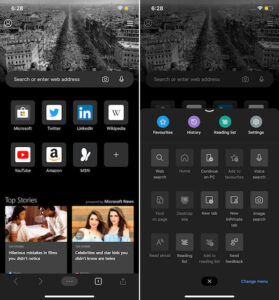 There a many web browsers on the Apple App Store. While some give you a fast browsing experience among other features, others are focused on privacy. The top web browsers on the market all offer a good browsing experience, but which are the best? Find out in this article…
Best Web Browsers for iOS
1. Google Chrome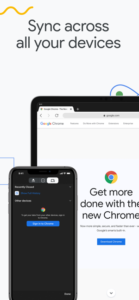 Google Chrome is a cross-platform web browser available for iOS devices. The popular browser from Google lets you have your recently opened tabs, favorites, bookmarks on your different devices. This is possible by signing in with your Google Account credentials. The browser is known to give a fast browsing experience. You can use the address bar to visit any site as well as using it as a search box for searching. On the home page of the browser, you find top sites and your frequently visited pages. Many of Google's features are incorporated into the browser and that gives you a user-friendly feel. If you have devices running different operating system, Google Chrome is the browser you want to go for.
2. Firefox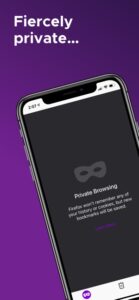 If you use Firefox on desktop, it won't be difficult to use it on your iPhone. The interface of both platforms are similar. The user interface and tab management are still what you'll find in Firefox for iOS. Firefox Sync brings all your tabs, passwords, bookmarks, saved on your PC or Mac to your iPhone. Firefox isn't without privacy features. You will be safe online with the tracker blocker, the Private mode that doesn't store your browsing information, and you can even use a passcode or Face ID to add a security layer to your browsing activities. There's no support for add-ons on Firefox for iPhone. A feature which Firefox has that most iPhone X users will embrace is the dark mode which makes the UI much more suitable for night browsing.
3. Safari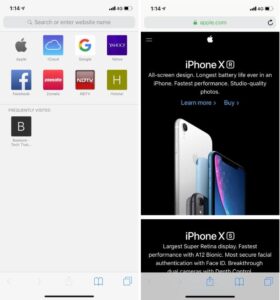 If you're an iPhone user, you can't be alien to this browser as it comes pre-installed on any iOS device. Though in-built, it is a very capable web browser, and has integrated some of Apple top-notch features. The iCloud keychain is an example of this. With the feature, you can have all your passwords stored and synced across your other Apple devices. You don't have to worry about the security of the passwords, they are protected by Touch/Face ID. This feature also extends to Mac, and lets you have your passwords there automatically, saving you the stress of remembering passwords every time. Safari makes reading web pages an enjoyable experience with the Reader Mode. This feature de-clutter web pages for easier reading.
4. Aloha Browser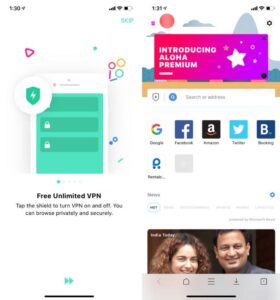 For privacy-inclined folks, Aloha Browser will see to your needs. With a VPN, the browser will see you through this data-hungry world. The browser with its in-built VPN lets you browse the internet anonymously. The browser focuses on privacy and makes sure your internet identity is not discovered. The developers took cues from Google Chrome to design a straightforward interface. Bye to ads! With Aloha Browser, you can have your browsing in an ad-free environment. There's an in-built VR player that plays VR videos right inside the app. You can even listen to videos when not on the browser as it plays them in the background when the browser is minimised.
5. Microsoft Edge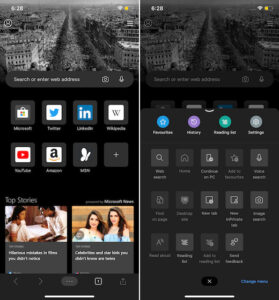 Microsoft Edge is also a competitor in the iOS web browser market. The browser powered by Chromium engine gives a fast browsing experience unlike before. Being based on Chromium, it has support for Chrome extensions. The browser can also be customised to your taste. The customisation functionality also paves way for improved performance. What's more, all your favorites, passwords, saved data are synced across all your devices.
You can also check out
How to Download YouTube Playlist using a Download Manager
View Milliseconds in VLC Media Player
How to Download Facebook Video using a Download Manager
How to Unlock Your Android Device if your Forgot the Password
How to check BVN on MTN, Glo, Airtel and 9mobile
Hope with this, you have learnt the top 5 Best Web Browsers for iPhone and iPad
Please share and like below, also comment below for any problem faced or encountered.