5 Best VPN Apps for Android
The best VPN services have an app for the Android operating system. Android has the largest operating system install base and it's not surprising that these VPN apps make an app for the ecosystem. Considering the fact that we use our smartphones more than our computer, it makes sense to do this.
With a Virtual Private Newtork on your Android device, you can provide more security to your device and access geo-restricted sites and contents. We have done the work and now you have the best VPN apps for Android.
Best VPN Apps for Android
1. ExpressVPN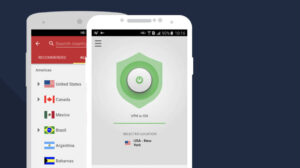 ExpressVPN is one of the best VPN app on the Android market right now. It offers fast connection speed, excellent security, and a great customer support. The app is powerful and also easy to use. It's interface is clean, simple and easy to navigate. It has tons of servers scattered around the world making sure you're covered wherever you are in the world. With the app, you can access any Netflix library, and also Amazon, Hulu and iPlayer accounts. There are various configuration options that will allow you unleash the power of the app. You can activate a kill switch to shield you in case of connection failure, toggle between a selection of protocols and do split tunnelling.
2. NordVPN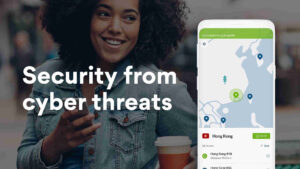 NordVPN is another capable VPN app for Android. The VPN offers optimal security with double encryption, adblocking, and the world's biggest server network on the VPN market. It boasts of over 5390 servers in 60+ countries. You'll find these features and more in its intuitive app which can been downloaded from Play Store. You can add 6 simultaneous device connection on each subscription. Owing to its huge server network and massive speed, NordVPN will deliver great streaming. NordVPN works well with Netflix, BBC iPlayer and other streaming services and you'll experience zero bufffering, so far your internet connection is fast. With NordVPN streaming-optimised servers, over 400+ Geo restricted streaming platforms can be unblocked.
3. Private Internet Access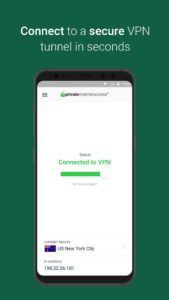 Private Internet Access offers private connection to you from one of it's 3300 servers in 29 countries. It makes your connection private by encrypting outgoing and incoming data so that your identity is not known. With an average download speed of 25Mbps, you have a reasonable speed capable of streaming contents from various TV services. The maximum number of devices that can be used on one account is 10. You also get unlimited bandwidth, which means your connection won't slow down even when you attain a monthly data cap. There's a firewall included in the app to block internet communications that may be a threat to your security.
4. Surfshark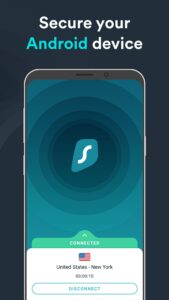 Surfshark is a budget product still, it has what the bigger names offer. The excellent app is simple in nature and provides you with decent configurations which include kill switch, split tunnelling, BlindSearch and HackLock. Another highlight of the app is its unlimited connections policy. You can have as many devices as you want with VPN installed and used on each of them. The VPN app also works great for unblocking streaming content with smooth connection speed. No matter where you live, you can use the Surfshark to access the shows you love and stream them in HD quality.
5. PureVPN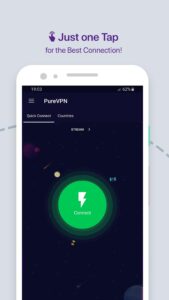 PureVPN is an easy to use and Fast VPN service. It offers a secure way to connect to the internet without problems. You're only permitted to use five devices at once and it has an impressive download speed average of 60Mbps. This speed is good enough for streaming services and devices like Android TV. Also, PureVPN gives you a dedicated IP address which is very unusual for VPN services. You'll need a feature like this when streaming some live TV services, such as Hulu, that needs a static IP address. You have access to choose any of PureVPN over 2000 servers around the world. Boasting of over 300000 IP addresses, it will be very difficult for you to be tracked or monitored.
You can also check out
How to Download YouTube Playlist using a Download Manager
View Milliseconds in VLC Media Player
How to Download Facebook Video using a Download Manager
How to Unlock Your Android Device if your Forgot the Password
How to check BVN on MTN, Glo, Airtel and 9mobile
How to Download Facebook Private Video using a Download Manager
Hope with this, you have learnt the 5 Best VPN Apps for Android.
Please share and like below, also comment below for any problem faced or encountered.