5 Best Social Media Management Tools
We are in a world where almost everyone is on social media. Businesses can use this to their advantage to relate with customers, advertise and maintain online presence. Social media present many opportunities for Businesses. Managing your social media handles for multiple platforms can be overwhelming, and that's why you need social media management tools. We've listed 5 social media management tools to help you with scheduling, creating social media images, automatically sharing old content, analyzing performance, and more.
Best Social Media Management Tools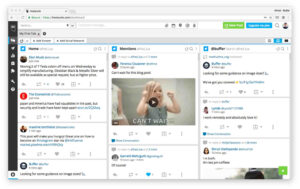 Hootsuite is among the best social media management platform. It is used to create and manage business campaigns. It offers a convenient and easy way of managing all of your social media platform from one place. Rather than managing then individually, Hootsuite would allow you to do it from a single dashboard. The dashboard can be used to schedule message, manage multiple profiles and also track conversations among many other features. Hootsuite works with the major social media platforms. You can start on the platform with the free plan which is limited.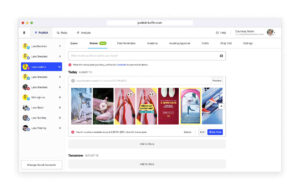 Buffer is an intuitive social media management platform employed by businesses, brands, agencies and individuals to provide insights and produce result in their social media endeavours. Buffer has a suite of product that helps in publishing, analytics, engagement, and team collaboration. With Buffer, you can post photos, videos and articles on your social media handles conveniently. You can manage and schedule content across your different social media platforms. Buffer help teams work more effectively and efficiently. The platform is user-friendly and the customer support is also responsive.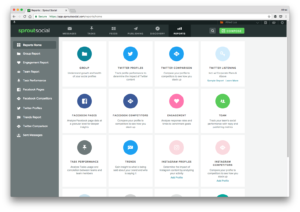 Sprout Social has a complete suite of social management tools for Twitter, Instagram, Facebook, LinkedIn, and Pinterest. You have scheduling tools at your disposal with Sprout Social. They give you the ability to post on your various social media platform at once. You can also schedule this posts. One feature that the tool boast of is that it allows you to tag updates so that they can be recalled for analytics. The tool also features an Asset Library where visual content coupled with your updates can be saved, edited and published. Team interaction is also supported on Sprout Social and you can see other team members activities in real time.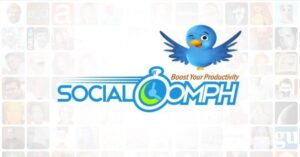 SocialOomph has some set of impressive features that ranges from the regular ones like scheduling and analytics to others that helps keep your DM Twitter inbox clean. The features works for major social media platform like Twitter, Facebook, Pinterest, LinkedIn. With the tool, you manage and schedule blog post easily. SocialOomph has free plan, but these features are limited and are geared towards Twitter management. The free plan lets you track keywords, schedule tweets, shorten URL's and do the management of up to five Twitter accounts. To access more advanced features, you'll need to migrate to the paid plan.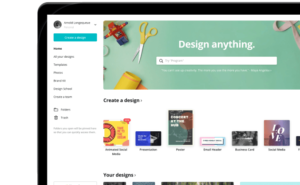 With well-designed graphics, you can give a better perception of your brand on social media. Marketers who are professional know this fact well, and use appealing images to get better lead results. If you want graphics for social media, Canva is the best app around for it. The design tool will help you manage the visuals to be used on your social media channels. You're free to explore your creativity on designs and create them beautifully even if you don't have a knowledge about graphics designing. It will help you create graphics for Facebook ads, YouTube thumbnails Twitter post, etc. By using the templates available, you can see to your brand visual needs.
You can also check out
How to Download YouTube Playlist using a Download Manager
View Milliseconds in VLC Media Player
How to Download Facebook Video using a Download Manager
How to Unlock Your Android Device if your Forgot the Password
How to check BVN on MTN, Glo, Airtel and 9mobile
How to Download Facebook Private Video using a Download Manager
Hope with this, you have learnt the 5 Best Social Media Management Tools.
Please share and like below, also comment below for any problem faced or encountered.