Reassign Key on Computer Keyboard to Another Key
Reassign Key on Laptop Keyboard to Another Key
Reassign Key on 2 in 1 Keyboard (Bluetooth Keyboard) to Another Key

Have any of those Computer or PC with the any key on Your Keyboard malfunctioning or stuck? You Can learn how to disable the Key using this tutorial.
This tutorial will assist you to be able to remap or reassign a key to another key on your keyboard. For example, Using the Alt Key as Ctrl Key in case of a malfunctioning or stuck Ctrl Key. You can reassign or remap any key misbehaving on your Computer, Laptop, 2 in 1 Computer or Bluetooth Keyboard .
To do this, we need a tool known as SharpKeys, Click on this link to Download SharpKeys (Note: Install as System Administrator and always run it as System Administrator)
Reassign or Remap any Key on Keyboard
1) After Downloading SharpKeys, Install SharpKeys on Your Computer.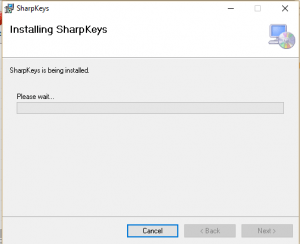 2) After the installation, Launch SharpKeys, it will come with a warning of writing a key to the registry, Click on OK.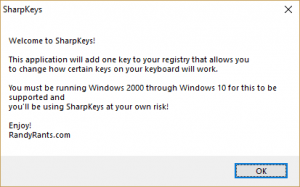 3) The SharpKeys Window will open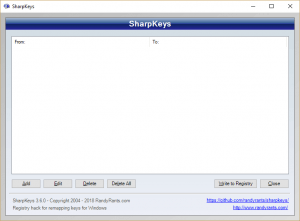 4) Below, Click on Add (Where Orange box is).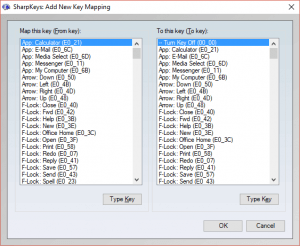 5) Select the any Key (From Map this Key Table) and  To this Key, You Select the key you want to remap it to on the list, and then Click on OK  
OR
Click on Type Key and Press the any Key For Map from this Table and then Click on Type Key and Press the Key you want to Use the any Key for, then Click on Ok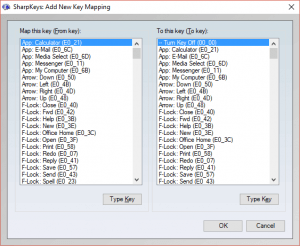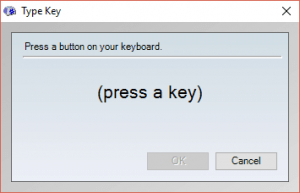 6)Then Below on the right hand corner, Click on Write to Registry (Where the Orange Box is).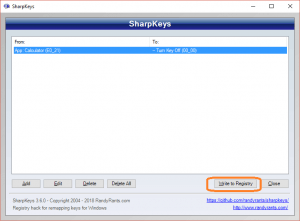 Video : Reassign or Remap any Key on Keyboard
How To Remap A Key Using SharpKeys
Hope with this, you have learnt How to Disable or Remap any Key on Your Keyboard.
Please share and like below, also comment below for any problem encountered.