How to Use Emojis on iPhone and iPad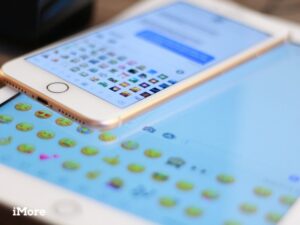 Language is constantly evolving so is technology also. Technology has made communication more expressive with the use of emojis. How do you express you laughing hard or that kind of smile that shows you're really blushing? Emojis! And they aren't alien to your iPhone. iOS has it inbuilt into its keyboard but, you have to enable it to use it and we're going to teach you how to do that here:
How to Enable Emojis Keyboard to iPhone and iPad
1. Launch the Settings app and navigate to General. You can also go through any app such as notes, messages, or Facebook Messenger and begin typing. When the keyboard comes up, press and hold the globe icon and tap Keyboard Settings.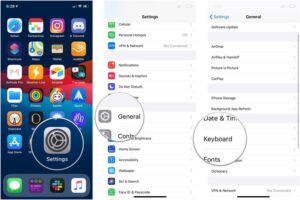 2. Scroll down, tap Keyboard, then tap Keyboards.
3. Tap Add New Keyboard. Move down the screen and select Emoji.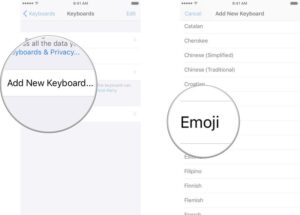 How to Use Emojis on iPhone and iPad
When you add emojis to your iPhone, you can use them in any app. There's no guarantee that it will work in all apps due to the fact that some only recognise the one from their custom keyboards, but it would work fine on apps like Messages, and Mail.
How to Type Emojis
Launch the keyboard, and select the face or globe icon you see below on the keyboard (on iPhone X) or locate it at the left of the spacebar. Doing this will open the emoji menu.
You can view all the emoji available by scrolling to the right, or selecting an icon present at the bottom. This takes you to the categories of emoji. To insert an emoji in a message is simple. Simply put the cursor when you want it to be and select the emoji you want from the tray.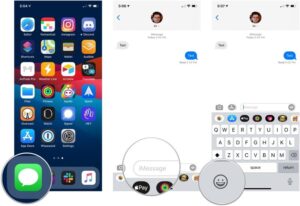 How to Use Multicultural Emoji
Previously, iPhone only adopted white faces and white hands as the standard for its emoji. Apple decided to changed the standard set and incorporate more diverse emojis. To access the multicultural options, you have to do a keyboard trick.
1. Launch the app which supports emoji keyboard.
2. Locate an emoji of your choice (one with a hand or human face), and tap and hold it.
3. A new menu will be shown, slide your finger up into the panel to hit the emoji you wish to use, and then cease holding your screen. The emoji will be added.
How to Search for Emoji in iOS 14
There are some new features that iOS 14 brought. One of them is that in iOS 14, you can quickly find the right emoji by inputting its name to search for it. Do that by following the steps below.
1. Tap the emoji button or the globe icon you see on the keyboard to reveal all emojis.
2. Tap the Search Emoji field
3. Start typing to look for that emoji you want. You could search for emojis by typing a country name, pizza. See more emojis by swiping from right to left.
4. Tap the emoji you want best and use it.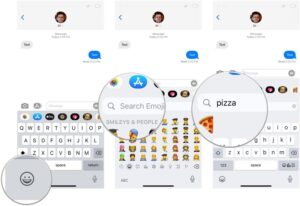 How to Disable the Emoji Keyboard
You may decide not to use the emoji when typing and choose to disable the keyboard. To do this, you'll have to go to the keyboard settings. With this instruction, you will be able to hide the emoji keyboard, not delete it, so it can be used again later.
1. From the Settings app, navigate to General > Keyboard > Keyboards.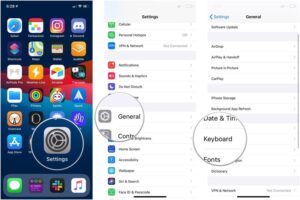 2. Tap Edit which you'd see at the top and then select the red minus button. You'll find that button beside Emoji.
3. Select Delete.
You can also check out
How to Download YouTube Playlist using a Download Manager
View Milliseconds in VLC Media Player
How to Download Facebook Video using a Download Manager
How to Unlock Your Android Device if your Forgot the Password
How to check BVN on MTN, Glo, Airtel and 9mobile
Hope with this, you have learnt How to Use Emojis on iPhone and iPad.
Please share and like below, also comment below for any problem faced or encountered.