How to Set played Video on VLC automatically to Always on Top. Once you launch a video,  Always on Top is automatically enabled for the Video on VLC Media Player.
Always on top is a feature available to software which makes them always visible on the screen or desktop, even if not selected. Now when you are watching a movie or a video and you launch another program, that program might cover the whole screen of the Computer, but with Always on Top set on, You will not be distracted of your video or movie as it will still be showed on the screen.
This will save you some time( seconds at most) by making all Videos played with VLC Media Player to Always be on Top.
Always on top makes sure the window or software is seen by user when performing other task.
To Set all Played Video with VLC Media Player automatically to Always on Top, these are the following method to follow:
1. Launch VLC Media Player.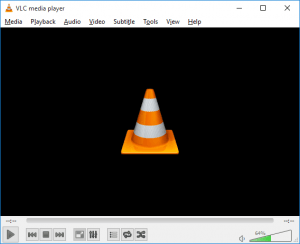 2. On the Menu bar, Click on Tools, then select Preferences OR Press Ctrl + P to go to Preferences.
3. The VLC Media Player Simple preferences window will open up.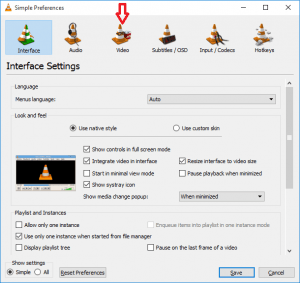 4. On the top Menu bar, Click on Video (Where the Red arrow is facing).
5. The Video Preferences will open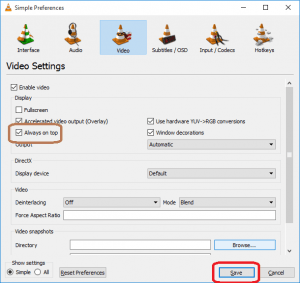 6. On the Display option, After Enable Video, You will see Always on Top, if you check the box, all videos played with VLC Media Player will be automatically played in the Always on Top Mode.
7. After Checking the Always on Top Box, Click on Save Below.
8. Automatically all Videos played with VLC Media Player will be in Always on Top.
Thanks for learning this, hope you have been able to automatically set all Videos played with VLC Media Player to Always on Top. Thanks
Please Share and like. Also Comment Below for any problem faced or encountered. Thanks