5 Best iPhone Launchers for Android Smartphones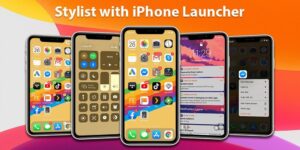 The Android OS still dominates the smartphone market with iOS behind it. The reason for this is not far-fetched. Android offers a high level of customisation and is affordable while the iPhone can be restrictive in terms of customisation and is very expensive. Many people don't use iOS because of its price tag, but do you know you can have the look and feel of an iPhone home screen on your Android? That's the reason why third-party iPhone launchers were made for Android devices. Here in this post, we've outlined the best iPhone launchers for Android.
Best iPhone Launchers for Android
1. Launcher iPhone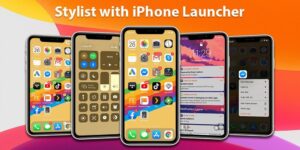 For a stable iOS launcher for your Android device, choose Launcher iPhone. The app is a replica of an iPhone interface and it mimics it so accurately. The launcher possesses the transition effects you'll find on iOS, coupled with its system icon and icon packs. Just like in iOS, your app icons will be scattered on your home screen. Use the app customisation option to tailor your home screen to your taste. The app allows you to put your apps into categories making it easy for you to access applications easily. To have the feel of an iPhone home screen and launcher, download Launcher iPhone now.
2. Phone 11 Launcher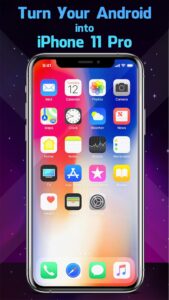 Phone 11 Launcher is exactly like an iOS interface and possesses the same iPhone UI and wallpaper. The app makes you have the feel of an iOS on your Android. You'll have to allow the app read your notification by giving it permission so that notifications are displayed on the lock screen. Want to experience iOS on your Android? this launcher is ready to give you that. Notch is also part of the whole package. With Phone 11 Launcher, you have a top-notch on your Android. The Launcher lets you have Spotlight search similar to what is on the iPhone. This feature lets you search for apps and contacts easily.
3. iPhone X Launcher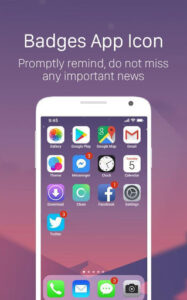 This is another launcher that can give you the feel of an iPhone on your Android device. The app shows you the latest notifications that important apps display. The launcher is just about 3.5MB in size which won't eat much of your storage space. Similar to the iPhone, you have to swipe down the screen to bring up the search function that enables you to search for anything on your phone or the web. The launcher has a number of customisation options that you can tweak and make the launcher look like what you want. You can also have the iPhone notification bar right on your Android.
4. Control Center iOS 13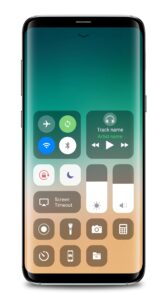 Another app that can give you that iOS experience on your Android device is Control Center iOS 13. The app does the job of delivering smooth interface and customisation. With the customisation options, you can give it the look and feel you desire. Control Center iOS 13 is a responsive app that even works with entry-level phones. So if your phone doesn't have all the powerful hardware, you can still make it look like an iPhone with Control Center iOS 13.
5. X Launcher Pro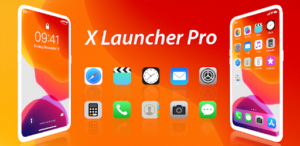 The X Launcher Pro app is a well designed and responsive iPhone launcher, suitable for use on an Android smartphone. The launcher boasts of of a beautiful lockscreen which is simple and contains the essential features. The Control Center of the launcher is responsive and has many options, such as Airplane mode, Brightness, Torch, and many more. The app is also made with icons that looks like the ones on a real iPhone. In this launcher's package is a decent collection of wallpapers. X Launcher Pro also has a notch feature for those who prefer a phone with a notch.
You can also check out
How to Download YouTube Playlist using a Download Manager
View Milliseconds in VLC Media Player
How to Download Facebook Video using a Download Manager
How to Unlock Your Android Device if your Forgot the Password
How to check BVN on MTN, Glo, Airtel and 9mobile
How to Download Facebook Private Video using a Download Manager
Hope with this, you have learnt the 5 Best iPhone Launchers for Android Smartphones.
Please share and like below, also comment below for any problem faced or encountered.