How to Play YouTube Playlist on VLC Media Player. Play entire video or all videos of a YouTube Playlist Using the VLC Media Player.
VLC Media Player is one of world's most popular and favorite media player. It is popular for both mobile (Android) and PC (Windows and Mac). In fact, it took the number one position on our top five most popular media player list.
With VLC, you can play all the videos found on a YouTube playlist, but You will require a VLC Media Player extension, follow this guide and we will put you through how to install extensions on VLC Media Player.
The name of the VLC extension required is "Youtube playlist". The plugin was developed by EXEBETCHE.
YouTube Playlist Extension Description
Import a YouTube video / playlist into VLC.
To enable the plugin and play YouTube playlist using VLC Media player,  please follow this guide:
1) Ensure you have VLC media player installed or you can download it from VLC Download
2) Click this, Youtube playlist and download the plugin on the VLC extension page. The plugin is a .lua file and the name is "149909-playlist_youtube.lua".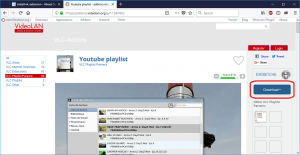 3) After downloading the plugin, Go the location of in which you installed the VLC Media Player and navigate to the following location depending on Your Operating system
Windows OS Location For VLC Extension
C:\Program Files\VideoLAN\VLC\lua\extensions for windows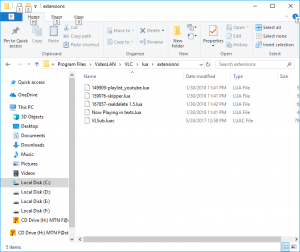 Linux OS Location for VLC Extension For All Users
/usr/lib(64)/vlc/lua/extensions/ for Linux based Operating system.
Mac OS Location for VLC Extension For All Users
/Applications/VLC.app/Contents/MacOS/share/lua/playlist/
(create directories if it doesn't  exist)
4) After navigating to the directory, copy and paste "149909-playlist_youtube.lua" or the downloaded file.
5) Launch the VLC Media Player, press CTRL + N on your keyboard OR go the menu bar, click on Media, then Click on Open Network Stream.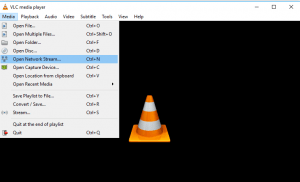 6) A window, "Open Media" will open.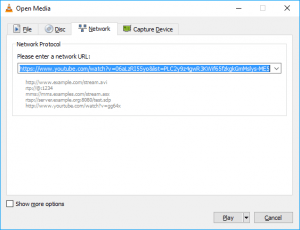 7) Go to your browser and copy the link of YouTube playlist and paste on "Please Enter Network URL", then press Alt + P or click on Play to Play the playlist.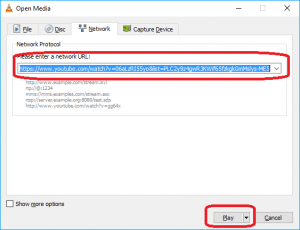 You could also check this tip to enable showing milliseconds in VLC Media Player.
Hope with this, you have been to learn How to Play YouTube Playlist on VLC Media Player.
Please share and like below, also comment below for any problem encountered. Thanks