How to change Homepage of Vivaldi Browser.
Start up Vivaldi Browser with this particular websiteThe Default Homepage or Start page of the Vivaldi Browser is the Vivaldi Homepage (https://vivaldi.com), To change Home Page of Vivaldi Browser, Please follow the instruction listed below:
1) Launch the Vivaldi browser.
2) On the top left hand corner, Click on the Vivaldi Browser V symbol, then Click on Tools, then Click on Settings or press Alt + P on your Keyboard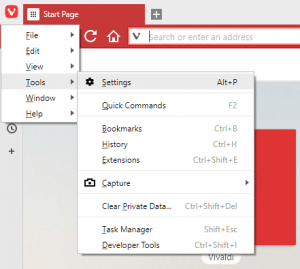 3) The Settings Window will open, on the right hand menu, you will see Homepage set to Specific page with https://vivaldi.com as the specific page, edit that and enter the link of the site you wish to make the Homepage.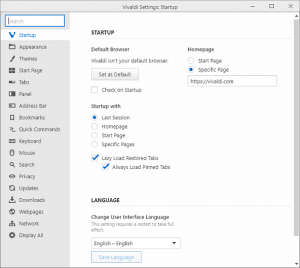 Hope with this, you have been able to learn How to change Homepage (Start Page) of Vivaldi Browser.
Please share and like below, also comment below for any problem encountered. Thanks