How to Change or Configure proxy settings for Opera Browser
Opera Browser is one of world most used browser especially for mobile phones.  It is a very popular browser. Opera Browser uses the Blink layout engine (The Blink layout engine is the engine that also powers Google Chrome Browser). The BlinkLayout engine is a fork of the WebKit layout engine found on Safari.
So in order to use Opera Web Browser with a proxy Settings to connect to the web or an application. This is the way to go.
1)     Launch the Opera Web Browser.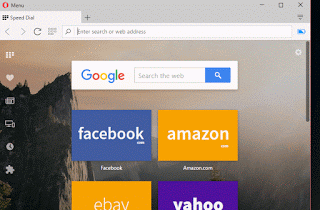 2)   On the top left, you will see Menu, Click on Menu and then click on Settings OR press Alt + P on your Keyboard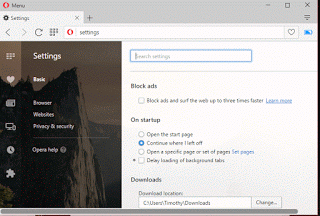 3)  The Setting Page will open, Click on Browser on the Right Corner and Scroll down to Network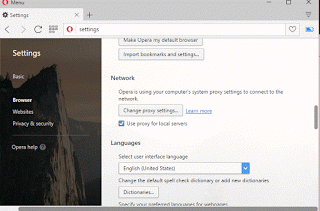 4)  Click on Change Proxy Settings
5)   A new Window, Internet Properties will open
6)   To Change the proxy settings for a LAN Network, Click on LAN Settings, select use proxy server for LAN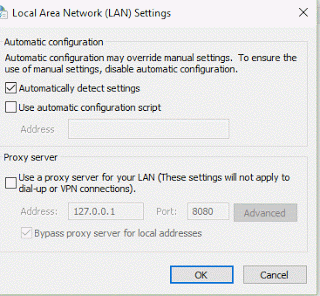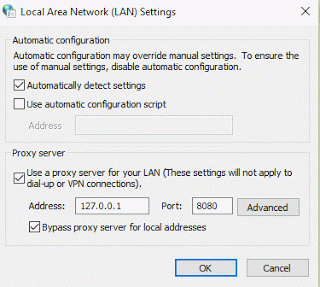 7)  Enter the IP address and Port Number, Click on Ok
8)  To Change the proxy settings for a Dial Up or Virtual Private Network (VPN), Select the VPN or Dial Name in the Box or Add it and Click Settings.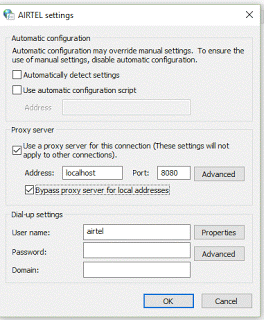 9)  Select use proxy server for this connection.
10) Enter the IP address and Port Number, enter username and password, if available and  Click on Ok
This process will work or function for all browsers running the Blink Layout Engine.
Hope this has assisted in the configuration of network setting or proxy settings of the Opera Web Browser.