If you're a designer, you'll need vector graphics. You can decide to make one yourself or choose to get from a vector graphics site. Creating one yourself can be time consuming, so it is better to get a pre-made one. Luckily, there are a good number of vector graphics sites that let you access vector graphics to be used for your projects. Let's take a look at five of them…
1. Vecteezy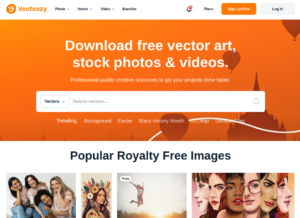 Vecteezy is an excellent vector graphics site. Launched in 2007, the site has evolved to be home to a huge library of vectors. The site also has stock photos as well as stock videos. Vecteezy has the free subscription model and also the Pro Subscription model. One of the major advantages of Vecteezy is value. They have excellent and high-quality vectors. Whether you're on the free plan or the premium plan, you get access to brilliant vectors. With Pro Subscription, you get an unlimited number of downloads. Also, the Pro subscription grants you access to assets like fonts, Photoshop templates, Lightroom presets, and more.
2. Vexels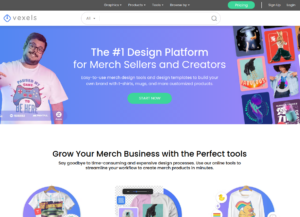 With Vexels, you have tons of vector graphics at your disposal. The great thing about Vexels is that all their designs are exclusive and you won't find them elsewhere. You can get vectors in SVG, PNG, EPS, as well as PDF. Another interesting thing about the site is that they have a beta online editor that will give you suggestions on elements to add to make your design look better. You can also make requests for images. The platform also features merchandise and commercial license.
3. Freepik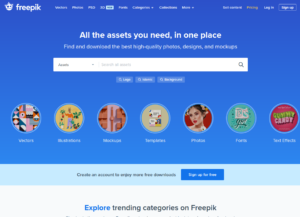 When talking about vector graphics, we can't fail to mention Freepik. You will find designs on virtually all topics. There are free graphics as well as premium graphics. You can obtain licenses to use these graphics on your project. You will also be able to get stock images, and PSDs, though you can't get the images in SVGs or PNGs. However, Freepik does not have an online editor. Overall, it boasts of a wide range of designs, and a big library of stock images.
4. Envato Elements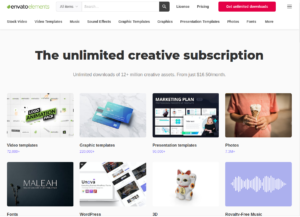 Another site that offers vector graphics is Envato Elements. This platform has a huge collection of vectors, fonts, stock photos, stock videos, templates, and more. It has an excellent vector section. Envato Elements actually shines in its overall value. As a designer, you will need more than just vector resources, and Envato can provide beyond that. It boasts of over 50 million resources. If you subscribe, you get to have unlimited downloads
5. VectorStock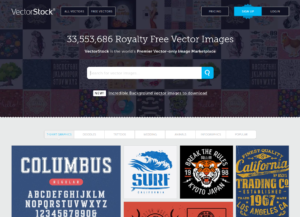 VectorStock is another vector website for your projects. The site has a huge collection of over one million free vectors. Designers add their vectors to the site to be downloaded. VectorStock does not require that you create an account, but to get the most of it, it is important that you create one. Vector Stock recommends that you edit its vectors using Adobe Illustrator. It is easy to search for vectors on the site. You can use keywords or search by categories.
Rounding Up…
Designing vector graphics from scratch can be time consuming. You can save time by using vector graphics from stock sites. Most of the sites listed here have high-quality vectors, so you can be rest assured that you're getting value. We hope you found this guide helpful? If you did, kindly leave a comment, and don't forget to share.