When it comes to gaming, not any laptop will do.In fact you need a laptop that is reliable, durable, has ample power inside. Games are one of the most demanding programs you can run on a computer, and to enjoy them, there has to be a machine that can correspond to the demand they require. Razer laptops fit into this category, and the company makes some of the best gaming PCs on the market. Inn this guide, we have rounded up the best razer laptops…
Razer Blade 18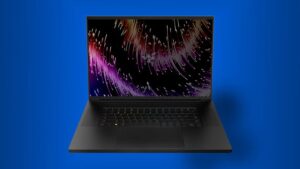 The Razer is the best Razer gaming you can get right now. The laptop is an impressive gaming machine. The 18-inch laptop has enough power to run the most demanding games, and it does this in a 21mm thick body. Under the hood of the Razer Blade 18 is an Intel i9-13950HX paired with an RTX 4090. This combo means you'll get excellent speed when running things. It also sports up to 64GB RAM and 2TB storage. For one, the Razer 18 is solid machine, but the price can be a turn off especially when one can get a laptop with the same power if not more for a lesser price. Also, the laptop lacks the mini-LED technology that its competitors have. It just has a cheaper IPS panel.
2. Razer Blade 16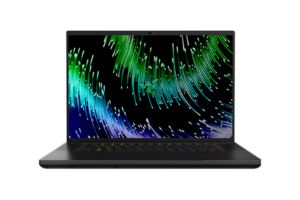 The Razer Blade 16 is another solid option when it comes to gaming laptops. It features a 16″ QHD+ 240Hz display with a 16:10 aspect ratio. Under the hood, you have an Intel i9-13950HX with 24 cores. Added to that is an Nvidia RTX 4080. This gives you all the power you need. The RTX 4080 features DLSS 3 so that you'd be able to reach up to 240Hz refresh rates. You also have a huge 32GB RAM and you can replace it in future. For storage, you get 1TB which is a lot of space for a power user.
3. Razer Blade 17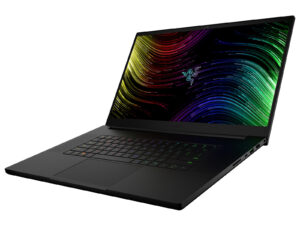 Razer's Blade 17 redefines gaming laptops, merging power and style. The QHD / 240Hz G-Sync display provides detailed visuals and smooth gameplay, catering to both gamers and creators. With an Intel Core i7-12800H CPU, 32GB DDR5 RAM, and Nvidia's RTX 3080 Ti graphics, performance excels. DLSS technology elevates gaming experiences, even in titles like Cyberpunk 2077. The laptop's sleek aluminum chassis, fingerprint-resistant coating, and laser-cut speaker grilles showcase Razer's design finesse. Although battery life is modest, this powerhouse remains cool and relatively quiet. The Blade 17 embodies gaming sophistication, offering top-tier performance for enthusiasts and professionals.
4. Razer Book 13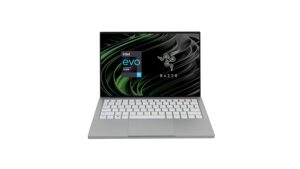 Razer, renowned for crafting top-tier gaming laptops, ventures into new territory with the Razer Book 13, a fusion of performance and elegance. Marrying the sleek Razer Blade aesthetics, this laptop caters to productivity instead of gaming, akin to the Dell XPS 13's internals. The CNC-machined aluminum chassis carries Razer's iconic design, while the 16:10 1920 x 1200 touch display, offering vibrant visuals, enhances multitasking. Performance shines with an Intel Core i7-1165G7 processor, 16GB RAM, Evo verification, and Intel Iris Xe Graphics. Gaming capability, though not its forte, showcases integrated graphics prowess. However, its premium pricing and modest storage may not suit everyone.
5. Razer's Blade 15 Base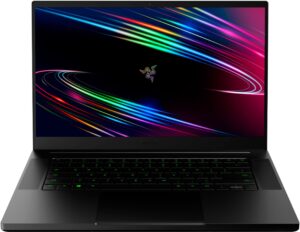 Razer's Blade 15 Base, while not broken, shows signs of needing an update. The laptop's aluminum build, though impressive, feels stagnant, lacking the innovation one might expect. Design-wise, Razer's repeated approach, though still attractive, is growing stale. Fingerprint magnet issues persist, and the absence of biometric login options at its starting price of $1,699.99 is puzzling. Competitors like the Asus Zephyrus G15 and MSI GS66 Stealth offer lighter builds and aggressive pricing that might challenge Razer's dominance. While the 2021 model introduces better specs like an Nvidia RTX 3070 and QHD display, the laptop still struggles to stand out in a competitive field.
In Conclusion…
To enjoy your games, it is important to choose a laptop that is made for it. The best Razer laptops although expensive have the power to handle demanding tasks whether it is video editing or gaming. We hope you found this helpful? If you did, kindly leave a comment, and don't forget to share…