5 Best Gaming Laptops 2021
Games give the fun that only avid gamers can understand. And this only happens when the gaming device delivers great performance and not cutting off the fun. A gamer would want a laptop that delivers in no small measure and is capable of handling demanding games. This is non-negotiable. Therefore, you need a laptop with superb hardware to take on the heavy gaming tasks. In this post, we provide 5 best laptops for 2021.
1. Asus ROG Zephyrus G14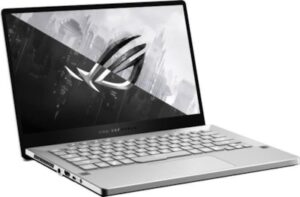 You'll want to have a gaming laptop that is capable as regards performance in gaming and also slim and portable enough to be moved about. Look no further, the Asus ROG ZEPHYRUS G14 fits into this description. The power we're talking about is provided by the AMD Ryzen 9-4900HS processor. This processor uses AMD cutting-edge technology to supply massive power for gaming needs.
What of the Nvidia GeForce RTX 2060 Max-Q GPU, now that's something massive we're talking about. You get a decent 11 hours of battery life when you're not playing a game. What's more, the laptop is affordable when compared to other gaming laptops. Also, under the hood you have a 16GB RAM and 1TB SSD storage.
2. Alienware m17 R4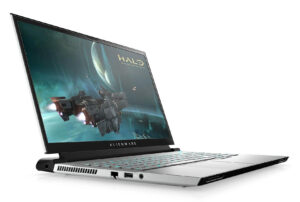 Maybe what you want in a laptop is super performance and high refresh rates, then you should go for the Alien m17 R4 laptop. It has what the pro-gamers look for in a gaming laptop including fantastic multitasking, and ray tracing. And the design is just made for gamers; that sight that powers you up to play. That's not all. What's the limitations when you have the Nvidia RTX 3080 GPU in the package? Absolutely none.
Alongside the GPU is Ray Tracing 2.0 and Advanced Optimus. The cooling system is that of Cryp-Tech which is one of the first laptops to have this. This beast has a i9 processor and a 360Hz refresh rate supported by a RAM of 32GB. What a superb one!
3. Razer Blade 15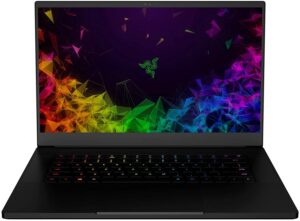 Sporting a Nvidia RTX 3070 (in one variant), this slim laptop doesn't disappoint with frame rates. Delivering a fantastic one at 1080p res on its 144Hz screen, you're opting for an immersive gaming experience. The build is of fantastic quality. You have the gorgeous CNC milled aluminum chassis; a beauty to behold.
Sitting right inside this beast compartment is an Intel 10th Gen CPU. The laptop is an impressive upgrade from its predecessor sporting features for a capable gaming performance. Not only are you stuck to one configuration, there are a number of configurations this laptop comes in. You also have a 512GB NVMe SSD and 16GB of RAM in the package.
4. MSI GS66 Stealth
MSI GS66 Shealth is a beast that's just runs you game gently. The extremely powerful laptop runs on  an Intel Core i9 processor backed by a Nvidia GeForce RTX 3080 graphics. This processor has an ample speed of 5.3 GHz in single core Turbo mode. It features a new cooling system too. Battery capacity stands at 99.9Whr which is very massive. The laptop doesn't disappoints with its display having a refresh rate of 300Hz.
You can be sure of stable and high speed network with WiFi 6E. For its superb performance, the GS66 is equipped with Nvidia's Resizable Bar which pumps up CPU power. This feature causes a performance increase in variety of games as recorded by Nvidia. Multitasking is handled by the RAM ranging from 8GB to 32GB and.it has a storage capacity of 1TB to 2TB SSD.
5. Dell G3 15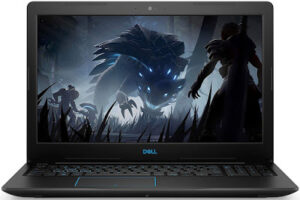 And yes! We have a quality budget gaming laptop here. To find a cheaper gaming laptop can be hard. You will have to sacrifice see areas like performance to get it at that cheaper price. The Dell G3 15 is an affordable solution yet it is capable. It offers a decent 1080p screen and the battery life is decent. And it does get improvements in design judging from its predecessor. Bezels are slim and surround a 144Hz display.
It's GPU are not as powerful as those on this list, but it is still capable and that makes it affordable. Sporting a average 256GB SSD and 8GB RAM which is low, the 120GHz display is the catch and suitable for normal gaming needs.
Rounding Up…
When you want fantastic game performance, you go for a laptop with superb components that won't disappoint one bit. That's what this post is all about. We curated the best laptops for gaming and we hope you got suggestions for your next gaming laptop. If you found this article helpful, kindly leave a comment and don't forget to share.