Content Creation has now becaome a popular venture in our world today. With platform like YouTube, Instagram, and TikTok, there has been a surge of content creators in various industries. Being a content creator means you have to have a solid phone that can handle the bulk of work you'll need to make a great content. As you would be taking photos and editing videos, you need a device that has an excellent camera, multitasking capabilities, and a good battery life. In this guide, we present the best phones for mobile content creation…
iPhone 14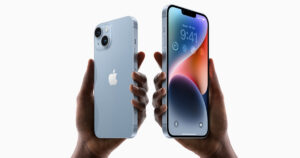 The iPhone 14 stands as an invaluable asset for content creators, offering a suite of features that elevate content production. Its upgraded camera system, including a 12MP main camera with a larger sensor and faster aperture, ensures exceptional low-light performance and vivid visuals. Action mode introduces steady video recording, crucial for creating professional-quality content.
The device's A15 Bionic chip guarantees seamless multitasking and smooth performance, making editing tasks a breeze. While lacking a 120Hz refresh rate, the 6.1-inch Super Retina XDR display still provides accurate color representation vital for content assessment. iOS 16 enhances the creative experience with lock screen customization, and text editing tools.
For content creators seeking a blend of value and capability, the iPhone 14 is an indispensable tool. Its combination of advanced camera technology, powerful processing, and innovative software empowers users to craft visually captivating and engaging content effortlessly. Whether it's photography, videography, or editing, the iPhone 14 is designed to fuel creativity and unlock the full potential of content creation.
2. Samsung Galaxy S22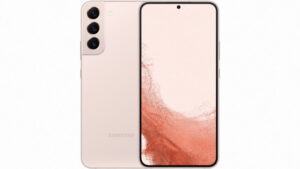 The Samsung Galaxy S22 holds significant appeal for content creators due to its impressive camera capabilities and high-quality display. With a 50MP main sensor, it captures crisp, color-accurate images that offer ample room for post-processing. The improved 12MP ultrawide snapper adds versatility to compositions, while the 10MP telephoto camera with 3x optical zoom is handy for capturing distant subjects with detail.
The device's HDR10+ Super AMOLED display ensures accurate color representation, enhancing the editing experience. The compact size strikes a balance between offering ample screen real estate and ensuring the phone remains pocketable. The One UI 4.1 interface's refinements, coupled with Android 12's Material You theming, offer a polished and intuitive workflow.
Although thermal management could be better during intensive tasks, the Galaxy S22's robust Snapdragon 8 Gen 1 chip ensures smooth multitasking. Overall, its combination of powerful camera capabilities, color-accurate display, and software enhancements make the Galaxy S22 a dependable companion for content creators seeking a reliable and versatile tool for capturing and editing their creations.
3. Google Pixel 6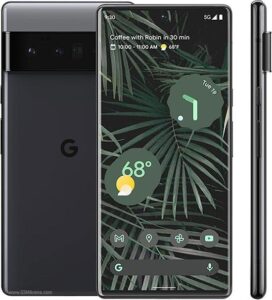 The Google Pixel 6 marks a significant leap forward in the company's smartphone lineup. With the introduction of Google's Tensor chipset, the device achieves new heights in photography. While it doesn't quite match the performance of Apple's A-series Bionic chips, it delivers exceptional camera capabilities. The Pixel 6 boasts a sleeker design and premium feel, positioning it as a more upscale device compared to its predecessors.
Powered by 8GB of RAM and offering storage options of 128GB or 256GB, the Pixel 6 delivers a strong performance. Its 6.4-inch OLED display with a 90Hz refresh rate ensures smooth navigation and browsing. The camera system, a 50MP main shooter and a 12MP ultra-wide camera, captures remarkable images in various lighting conditions, with the addition of Night mode further improving low-light photography.
The Pixel 6's Motion mode adds creative possibilities to photography, while Android 12 enhancements enhance the overall user experience. Battery life is solid, and the phone supports 30W wired and 21W wireless charging. The Pixel 6 emerges as a compelling choice for those seeking excellent photography and a smooth Android experience, all at a reasonable price point.
4. iPhone 13 Pro Max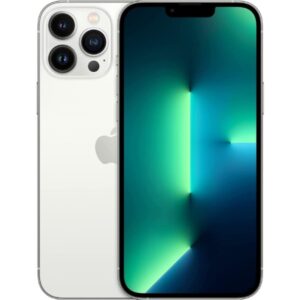 The iPhone 13 Pro Max stands as a testament to what makes a smartphone truly exceptional, even in the face of its successor, the iPhone 14 Pro Max. Boasting a 120Hz refresh rate, performance that surpasses its predecessors, and remarkable battery life, the iPhone 13 Pro Max remains a solid choice for tech enthusiasts.
However, it's the device's photography capabilities that truly set it apart. Upon its launch, it garnered praise as one of the best camera phones available. Cinematic mode videos, complete with a captivating bokeh effect, empower users to create professional-looking content. Furthermore, the Photographic Styles feature enables customization of image tones and warmth, adding a personal touch to photography.
While the iPhone 13 Pro Max maintains its prominence with features like ProMotion display technology, extended battery life, and the innovative Cinematic mode, the iPhone 13 Pro Max is a solid choice for content creation.
5. OnePlus 10 Pro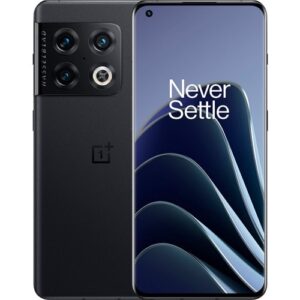 The OnePlus 10 Pro stands as a beacon of excellence for content creators, offering an array of features that elevate the creative process. With its stunning 6.7-inch LTPO display boasting QHD+ resolution and a dynamic variable refresh rate, this phone becomes an immersive canvas. The device's exceptional Snapdragon 8 Gen 1 processor ensures seamless multitasking, effortlessly handling resource-intensive applications.
Capturing moments is a breeze with the versatile camera system, featuring a 48-megapixel main sensor, an 8-megapixel telephoto lens with 3.3x optical zoom, and a 50-megapixel ultrawide sensor. Whether shooting landscapes, portraits, or intricate details, the OnePlus 10 Pro delivers sharp and vivid imagery.
Battery concerns are a thing of the past with its substantial 5000mAh battery and lightning-fast 80W SuperVOOC charging. This phone empowers creators to stay inspired and productive, no matter where they are. From editing to sharing, the OnePlus 10 Pro is a reliable companion, ensuring that your creative vision comes to life with unprecedented quality and speed.
In Conclusion…
Whether you want to start vlogging, or making videos to market your business, having the right phone can make all the difference. One thing for sure to have is solid camera system. Not having this can affect the quality of your photos and videos, so you want to get a solid phone. We hope you found this guide helpful? if you did, kindly leave a comment and don't forget to share…