GTBank School Fees Advance Using Forms or USSD
To send a child to school, there are lot of things required, for example tuition fees (School Fees), school uniforms, school bags, shoes, stationery and others.  GTBank has a platform that can assist with this.
School Fees Advance is a short-term loan to parents and guardians for the payment of their Child's or Ward's fees for schools in Nigeria.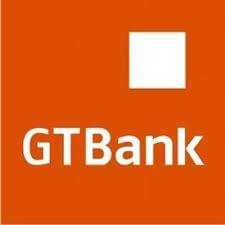 Requirement and Eligibility of GTBank School Fees Advance
This loan is available to members of staff of public and reputable private organizations whose salaries are domiciled with Guaranty Trust Bank PLC.
GTBank School Fees Advance gives a maximum of  N5 Million in school fees at a low interest rate.
This loan comes with equal monthly repayments comprising of principal and interest. Each parent is entitled to get one loan per school term with a maximum tenor of four (4) months per request.
Check Out Also : GTBank Salary Advance and GTBank QuickCredit Loan
How to Apply for School Fees Advance
How to Apply GTBank School Fees Advance Using Forms
Visit a branch and get the Application Form and Employer Undertaking Form. (You could also download online)
Submit the completed forms at any GTBank branch in Nigeria along with your child's School Fees bill and your Credit Insurance.
Once your loan application is approved, you will get immediate access to funds for the prompt payment of your child's school fees
How to Apply GTBank School Fees Advance Using USSD
To apply for GTBank School Fees Advance, Dial *737*52*30# from the mobile number you use to receive your Salary Alert SMS, then follow on screen prompt.
Hope with this, you have learnt GTBank School Fees Advance Using Forms or USSD with any phone, Internet Banking or by visiting any of the branches.
Please share and like below, also comment below for any problem faced or encountered.