When dealing with website design, graphics design or any multimedia design, photos are always involved. To have a great design requires that you use high-quality images, and images relevant to your design. But where do you f5. Unsplashind these photos? They are available on sites that have a catalog of stock photos. And you can get these photos free. In this guide, we cover the best site that have free stock photos…
Pixabay is a popular free stock image website boasting of over 2.2 million stock images, and other content like videos and music clips. You get royalty-free photos from photographers who offer their photos for free. You don't have to attribute or seek permission, just use it for free. There are photos available for a wide range of industries. The photos are released under Pixabay license, a license slightly different from Creative Commons.
Burst is from Spotify, and is a platform that offers free stock photos for entrepreneurs. The goal of Burst is to give entrepreneurs access to quality photos that enable them to create better products and websites. You get photos from a diverse range of niches like LED sneakers, to DIY beard oil. What's more? Most photos on Burst were shot in-house. You will also find general photos there too.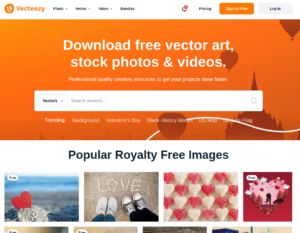 In Vecteezy, you find a very good number of free photos. The site has some benefits which makes it stand out from the rest. Vecteezy boasts of an excellent search engine which can let you filter photos orientation, style, color, number of people, age of models, and more. You can be assured of quality photos on the site because Vecteezy has a team that inspects every photo submitted. With Vecteezy, you can get signed model and property releases for any free photos when you need them.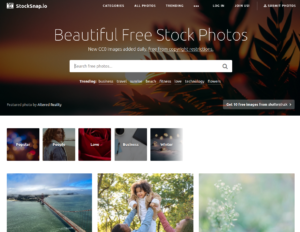 With StockSnap.io, you have at your disposal tons of beautiful free high resolution images. It also has a robust search feature that enables you to find the photo you are looking for from thousands of images available. What's more? StockSnap.io tracks and monitors views and downloads for you to know the most popular photos available. The platform does a great job at adding more and more images daily released under the creative commons public domain.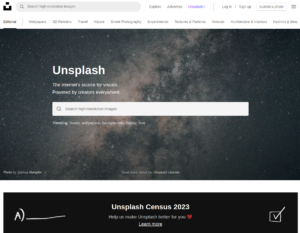 Another site for getting free photos online is Unsplash which is a platform where photographers contribute their work for use by individuals, businesses, and organizations. You will find high-quality images on the site. Not only that, the search tool is a good one allowing you to easily find a picture. You can also try Collections which is a category of photos grouped into themes like Light and Shadow, Street Life, and Into the Wind. You can also decide to create your own collection if you wish.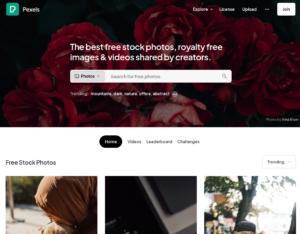 You can get photos for free at Perxels. The site has high-quality images which are a collection of public domain images. Perxels has site curators which6. Perxels pick the best shots so you can be sure of high quality images. You can search easily, or even look through themes like pastimes, emotions, and locations. The platform is essentially useful for mockups with images that can be used to create beautiful mockups. Perxels even has a category that contains space photography. Above all, it is a great stock photography option.
Rounding Up…
You don't have to be stressed before you find a photo that fits your project. Luckily for us, there are sites that feature these photos and we can get them for free. Whether you want to use it for an hobby project, or even for work, you are free to get your photos from these site – at no cost. We hope you found this guide helpful? If you did, kindly leave a comment, and don't forget to share…