5 Best WiFi Tools for Android 2023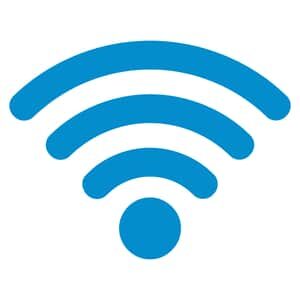 Network Scanner
With Network Scanner, you will be able to find all the network connections around you. The app will show you who is using your Wi-Fi network and will give you information about the device. All host in your network or a selected IP address can be discovered. There are four IP mode in Network Scanner namely: ICMP ping, UDP ping, arp read, and DNS request The app has a port scanner and it can also organise hosts by IP and MAC. The app also has an array of network tools like ping, a network information screen, an IP Calculator and more. What's more? When scanning private networks, you can select a used DNS server manually.
WiFi Analyzer
WiFi Analyzer is a powerful WiFi tool that offers many useful feature for your WiFi network. Thought it has an older user interface, it is a working app. With the app, you can see how many devices are connected and how crowded your channels are. Not only that, you can see the type of security that each networks have. It boasts of a graph that show you details about your Android WiFi network including the weakpoints of the network. Signal quality is revealed by the app and it shows it in real time.
NetSpot
NetSpot is a free WiFi tool that is available for Android. It also has desktop versions (for macOS & Windows). NetSpot offers the Discover Mode which scans WiFi network when you move around a building. The Discover Mode shows you details about each networks. NetSpot will compare networks to each other based on parameters such as signal strength, band channel, and MAC address. There's a graph in the app that shows you how the signal grows or falls in strength. With the Survey mode, you will be able to get deep details of your WiFi network. There's also the Internet Speed Test to measure the speed of your internet network.
Speed Test WiFi Analyzer
If you want robust details about a WiFi network close to you, you can trust Speed Test WiFi Analyzer. You can get details such as signal strength, security, supported MCS/PHY speeds, current, distance from the AP, and more. With the app, you can know important information about the devices connected to your network. With the DNS speed analyzer, you can know the quickest DNS server or the fastest game server. You also get ping performance information, as well as network performance analysis of a location.
Download Speed Test WiFi Analyzer 
ScanFi
This app offers a wide range of features for the users including gathering basic information on the available networks around you. Further, you can get detailed information on signal strength, quality, as well as security. It is recommended to know these metrics before connecting to an unknown WiFi network around you. In addition to offering quick information, the ScanFi also provides a 60 second history graph of an access point of your choosing.
ScanFi supports 2.4 and 5 GHz scanning, although your smartphone needs to be compatible with this before you go forward. This app is a great tool to discover hidden networks that may otherwise be out of sight. You can also choose to filter access points that are open. We recommend ScanFi to effectively monitor your home or office WiFi connections. ScanFi is free to download on the Google Play Store and is ad supported. There are no in-app purchases. The app works with phones and tablets running Android 5.0 and higher.