It's so fun to play games but the extent to which you can enjoy a game depends on the performance of your PC. PCs with a optimum performance helps you play games seamlessly without any form of lags. On the other end, if you have a PC that is slow, you can boost up its performance with Game Booster. In this guide, we explore the 5 best Game Boosters for Windows.
WTFast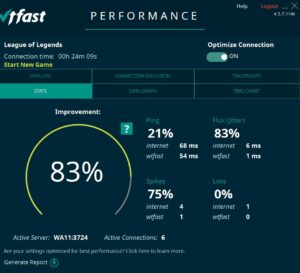 If you play online games a lot, you'll find WTFast very useful. It will rid your machine of any lags or glitches when playing games. The app focuses on your internet speed during online gaming. With WTFast, you can be assured that your system's frame rate will be improved under normal circumstances. The game booster boasts of a feature: Gamers Private Network (GPN) that will enhance your connection speed, and quality. It will do this without changing your IP address. The game booster will find the best traffic route for the game you're playing, all thanks to its Machine Learning capabilities.
2. Razer Cortex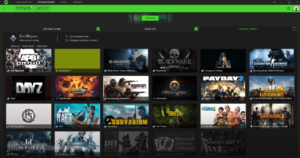 Many gamers will know Razer Cortex. Razer Cortex is a software designed to improve system performance. Razer tags Cortex to be "wonderful for someone that doesn't have a beastly PC!" The tool is a powerful game performance booster. There are various features in it to optimize games. There are tools for cleaning junk and residual files. It can also work on your background processes to optimise PC speed. It also has good-looking UI which makes it inviting to use.
3. Game Fire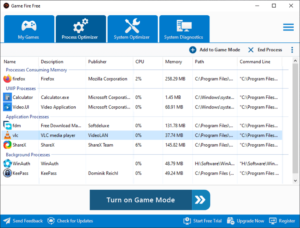 C
Game Fire works in an intelligent manner. First, it discovers features, programs and services that should be temporarily disabled to improve performance during gameplay. The game will disable tasks like. Windows Search, Windows Defender, and more if need be. This will lead to an overall improved gaming experience. It will also show you the lists of apps and services you can choose to disable before you start playing a game. Game Fire also works with your CPU and GPU temperature and clock speed, boosting your PC safely.
4. Wise Game Booster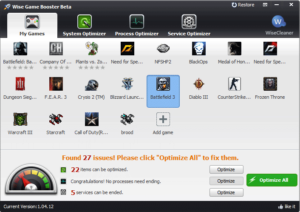 Wise Game Booster is capable and also secures a spot on the best Game Booster for Android. The game booster makes it possible for you to improve your PC's performance so that you can enjoy playing your favourite game. The game booster has a user-friendly interface. The game works on your system speed by optimising system processes. You can end all distractions in the background that can slow down gaming in just one click. You can also manually choose which background processes you want to end.
5. EZ Game Booster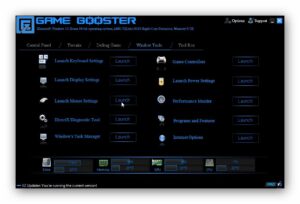 EZ Game Booster is a lightweight performance optimizer for your games. The app will monitor your PC for it's processes, RAM usage, and other background services. EZ Game Booster has a free version alongside premium version. In the free version you have basic features like Background Optimization, Processes Analyzer. In the premium version, you have more features. There are a number of tweaks in the app to boost performance like Network Tweaks, Speed Tweaks, and Stability Tweaks.
Rounding Off…
Game Boosters are poweful softwares and are a game changer to the world of your gaming experience. If you have a laggy PC, then you'll find one of the game booster apps on this list useful. We hope you found this guide helpful? If you did, kindly leave a comment and don't forget to share…