5 Best Gallery Apps for Android
Our smartphones don't just help us make calls, in fact they are built to do more complex tasks than that. The modern smartphones are equipped with powerful processors, massive RAM, excellent cameras among other components. These components make a smartphone rival some computers in power and performance.
One thing a lot of people look for in smartphones when they want to buy is the camera quality. Why is this? Because everyone loves to take beautiful photos and a good camera makes this happen.
Even after you've taken the photos, you still need an app that lets you view, organise and manage your photos. In this post, we highlight 5 best gallery apps for Android.
1. Simple Gallery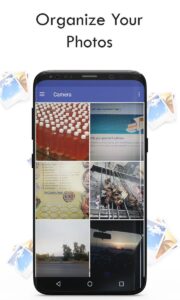 Simple Gallery has two versions – free and pro versions. We recommend going for the Pro version as the free one is no longer updated. The app is an excellent choice to manage all your photos and videos. Just as its name sounds, it is simple and works well on most Android device. Not only does it have a sleek design, you can do a lot with it.
There are a bunch of customisation features for its UI and you can make it look the way you want. You can also make use of its editing tools which should be okay for basic editing needs. It features a recycle bin also, so that you can restore photos after you have deleted them.
2. Piktures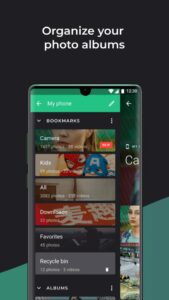 Another option for managing your photos is Piktures. It is a great app with excellent features that make managing photos a breeze. It uses gestures to help organise your albums. It is a simple, yet functional app. The app allows you to create new albums and folders, hide them, and also access cloud platforms.
You can sort your photos in different ways, including based on dates or locations. In the package is a video player, image editor, GIF player and many more. Security us guaranteed in the app as you can secure your photos in a private drive through a PIN.
3. Google Photos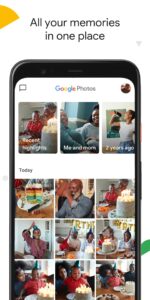 Google Photos is a popular option that many people use. It is used for storing and accessing photos across device. It works as a cloud storage made specifically for photos and videos. The app is suitable for storing high-resolution photos and also has the auto-syncing feature. The auto-syncing feature makes it possible for you to do nothing about uploading, the app uploads for you automatically everytime.
To save space, the app will remove photos that have already been uploaded on Google Photos. The app does great at categorizing. Your photos can be categorized by face, place and time.
4. 1Gallery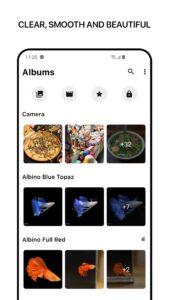 1Gallery is another popular option. The feature that makes 1Gallery stand out is the AES encryption it offers for your photos. It is a secure app for your photos. Security options include password, PIN and fingerprint. If you have some private photos you'd like to keep, then this app is a perfect choice for that.
The app also has advanced features like support for uncommon file types like RAW and SVG. Its photo editor can perform various functions like crop, resize, rotate and has various filters. It also gives you complete metadata information.
5. F-Stop Gallery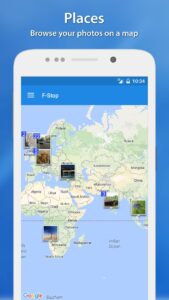 F-Stop Gallery also has an outstanding feature – Places feature that uses the geolocation data from photos and show it on a map. The app gives accurate location of any photos on Google Maps. The app has robust sorting functions. Apart from sorting by name and date taken, it is possible to sort by day, week, month, or year and even by size.
You can download and install F-Stop galllery free but to get more features, you should purchase the pro version. The Pro version has more exciting features like metadata writing, themes, and custom sorting
Rounding Up…
You definitely want a gallery app that is up to the task and not buggy or inconvenient to use. There are many apps out there on the Play Store that wouldn't just serve you with what you need but here we've given you the best Gallery Apps for Android. We hope you found it helpful? If you did, kindly leave a comment and don't forget to share.