You control center is your brain and improving your brain will mean improving your life. Since all you do is controlled from the brain, it is important to pay attention to it and be intentional with developing it. Exercising the brain is important as exercising the body and you should spend some minutes everyday working out the brain. In this guide, we present 5 best games you can use to exercise the brain.
Brian Out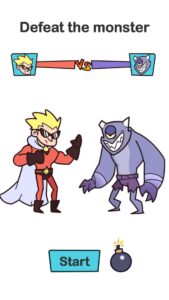 Brain Out is one of the best brain games on the market. The game helps you to develop your logic and reasoning. It boasts of exciting and challenges that will stretch you. For those challenges to be solved, you've got to use more of your logic and reasoning to tackle them. Brain Out is full of random challenges and you need to solve these challenges by thinking out of the box. You may even be asked a simple question that can confuse you and make you think outside the box. Brain Out is free although you have to deal with ads.
2. Lumosity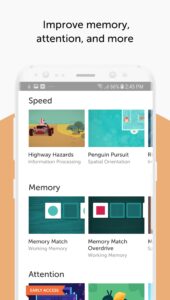 Lumosity is a popular brain game. The game features many puzzle games that will power up your brain. It boasts of many brainstorming puzzles that improves your mental capacity. Lumosity also provides you with tips and tricks to enable you improve your speed, skill and accuracy in the game. The game is divided into three different levels, and you can select any of them depending on the type of challenge you want. Ten minutes per day on this game consistently everyday will greatly improve your brain power over time.
3. Peak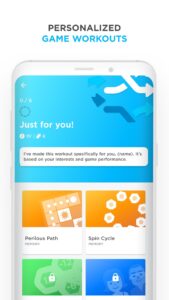 Peak is another great brain game. It is a user friendly game that boasts of over 40 unique games. The games are fun to play and are expertly designed. The games in Peak were designed by a team of neuroscientists and game developers. It's a fuse of brain training and gaming. There are puzzle games to enhance memory, concentration games to improve focus, and more. Peak has the 'Personal Trainer' feature that offers users the right brain workout.
4. Elevate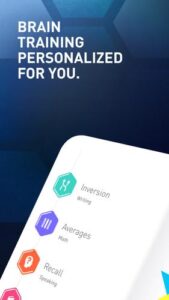 Elevate is another game built for the brain. It has games that enhances your critical thinking skills and help you focus more on reading and writing. There are over 30 games that addresses cognitive skills such as memory, processing, focus, math, precision, and comprehension. Elevates will track the activities you do in the game and provide stats so that you have a personalized profile.
5. Cognifit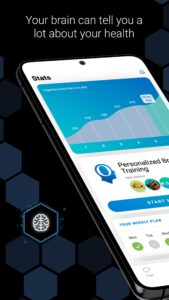 Cognifit is another brain games on the list. It is a game that enhances your brain capacity. The games seeks to improve three things: attention, concentration and planning efficiency. It also works on your brain efficiency too. You can play the game on your own as well as with other competitors. The game has a simple and easy-to-use design also. Anyone from any age level can play the game: kids, adult, aged people.
Rounding Up…
Brain Games are fun, challenging and at the same time useful for the brain. If you can consistently use any of the brain game here, you'll notice more efficiency in your brain. We hope you found this helpful, if you did kindly leave a comment and don't forget to share…