To be honest, you may not be able to single handedly concentrate on meetings, as you write notes from a meeting. Your attention will surely be divided and you won't get the best from the meeting. If you want a tool to do the note taking while you focus on the meeting, then an AI note taker is your best friend. These tools utilise artificial intelligence to take notes, create summaries and even add timestamps to notes. In this guide, we explore the best AI Note Takers…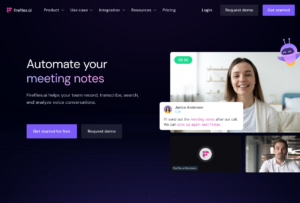 Fireflies.ai is one of the best AI note takers. It works with video and audio, and brings up transcripts from them. With Fireflies, you will be able to record, transcribe, add comments to transcriptions. Not only that, you can search, and analyze voice conversation. The app works with Google Meet Zoom, Teams Webex, Ringcentral, Aircall and other apps. Fireflies is an easy to use, and intuitive app. Although, a user can navigate through it easily for the first time, it still has a bit of a learning curve. With Fireflies, you will be able to focus more on your conversation whether you are in online or in-person meetings. You can also share meeting notes with others automatically.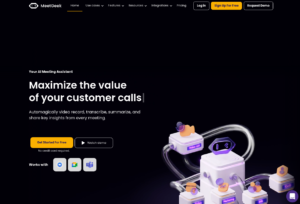 Another tool that is very effective in note-taking is MeetGeek. This tool will help you record your meeting, and create summaries. It can also c​reate short video/audio highlights for important aspects of the meeting. MeetGeek will share all these contents with your colleague. The tool works with various apps like Google Meet, Zoom, and Microsoft Teams. You can add MeetGeek to your calendars, and it will auto-record your meetings. MeetGeek will also share meeting insights such as punctuality, participation, silence rate, sentiment, etc. Not only that, it creates written summaries that add facts, and action items from your meeting.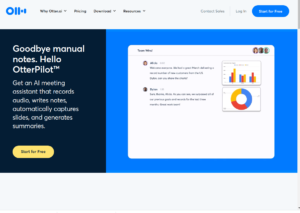 Otter is another note-taking app with impressive features. The app gives you the power of a personal assistant as it records audios, creates notes, and makes available slides from your meeting. Just leave it to do the work, while you do some more important things. The tool is heavy on automation, and it does its note-taking, summary writing, and slide capture automatically. With this tool, summaries of meetings can be gotten 30x faster than before. And yes! It has a lot of good reviews, meaning it does a great job. The app is available for free with some features. However, if you want some more advanced features, you can upgrade to a paid plan. Overall, Otter does the job, and it does it well.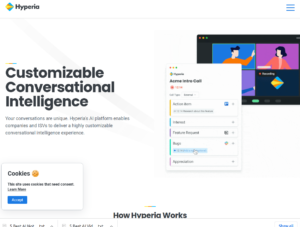 Hyperia is another tool that helps in meetings. An AI meeting assistant, Hyperia has the capability of automatically joining and capturing your meeting calls. It will also create transcripts, and tag action words. It can also create summaries which you can share with your team. The tool can add action items to your summaries as well as a timestamp so.that you can easily go back to that part of the conversation. You can export notes in a variety of formats, such as PDF, Word document and more. It also gives ​_you the ability to add comments to notes. What's more, Hyperia.net boasts of templates to help you get started on taking notes in your meetings quickly.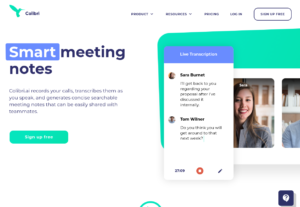 The last but not the least AI note taker on the market is Colibri. Thé tool is a simple note taker that helps to record meetings, generate notes, and create transcription. Colibri automatically detects topics, extracts customer questions, and adds time stamps to your notes. As a meeting proceeds, it allows you to mark snippets from the live transcription that you want in the notes. In Colibri, you will have a searchable library of all your meetings, so you can find anything you want. The tool also allows you to create templates and meeting agendas before the meetings start.
Rounding Up…
If you want to be more productive, it is extremely important to be smart in your work process. Choosing a note taker in meetings is a smart way of taking notes while you concentrate on the meeting at hand. We hope you found this guide helpful? If you did, kindly leave a comment, and don't forget to share…