The macOS has a very intuitive interface. What makes it even more easy to use is the presence of the widget feature. With widgets, you can easily access great features right from your home screen. They act as a fast and convenient way to use your Mac. Widget come in different shapes and sizes, and have varying purpose. The goal is that you access features without much stress. In this guide, we explore the best widgets for Mac.
Color Widgets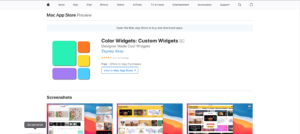 Color Widgets is a must have for every Mac user. The widget is free and fun to use. The widget is home to a good amount of customisable widgets. Should you want to make your Mac truly feel like yours, you can use Color Widget to personalise your Mac's Notification Center. You can change the look of the widget based on colour, or design. There's even more… You have a collection of beautiful backgrounds to help you personalise.
2. Dash Dot Dash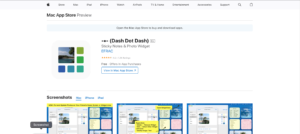 Dash Dot Dash is another Mac widget that is very functional and useful. The widget is simple to use, and many Mac users like it. It allows you to create a variety of widgets. It features a widget editor. This editor allows you to mix and match things to create different widgets. Not only can you do this, you can also add calendar, add a sticky note, or insert images to widgets.
3. Screen Time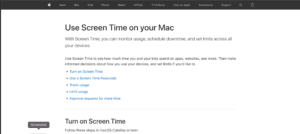 Screen Time is a pre-installed widget and it is good widget to have on your screen. The widget keeps you informed on the time you spend on each app. It lets you know your total screen time. Screen Time is beautiful and appealing. The widget comes in all sizes. The small one shows a line graph, the medium shoes a line graph with ads, while the large one displays in different forms.
4. AirBuddy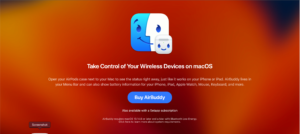 MacOS seems to disappoint in battery indication. And for the fact that iPhone had that functionality can make Mac users even more disappointed. AirBuddy 2 helps you track the battery status of your Mac and your other Apple devices like Airpods and Airpods cases. The widget looks like that of iPhone's. If you need tool to monitor the battery level of your Mac, this is a good fit.
5. MindNode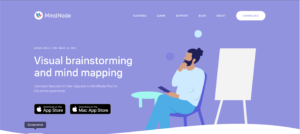 MindNote helps you in mind-mapping. Whether you want to plan your day, or write out some ideas, MindNote is there to help. With MindNote, you can easily have your mind maps pinned under your notification tab so that it is in sight everytime. The small form of the widget displays thumbnail that is linked to your main mind map. The medium form adds another mind map and a new mind map button
6. MD Clock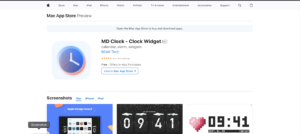 If you have a knack for digital Clock, MD Clock is a widget for you. The widget obviously tells you the time, but there is more. It's adds beauty to its look. There are several themes that you can choose from that will reflect your preferences. That's not all, it also comes with a lot of sound effects with adds fun to everything.
7. Apple Weather Widget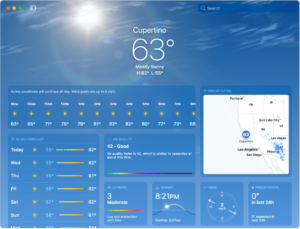 Apple Weather is another great widget to have on your Mac. If you need to always know the weather condition, then you should have this widget on your screen. It comes in three different sizes: small, medium, and, large. The large one shoes a lot of weather information and forecast. However, if you want a compact design, go for the small one.
8. Exchange Rates 3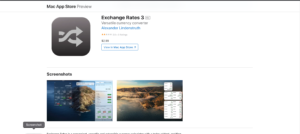 Exchange Rates 3 is also another important widget to have on your Mac. It has a simple interface, and it is very easy to use. Business professionals, and marketers will find the widget useful. The widget shows rates for all major world currencies including cryptocurrencies. You'll find currencies such as Bitcoin, Ethereum, and Litecoin in it. The best part is that the currency rate are updated automatically, so you can access them in real-time.
9. WidgeTunes
Another widget for Mac users is WidgeTunes. This one is for music enthusiast. The widget gives you easy access to all your albums and playlists. It boasts of a widget layout editor to allow you set your widget to your preference. It will let you change the color, layout and size. You can have to 16 playlists and albums in WidgeTunes.
10. Lookup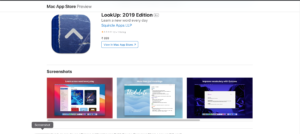 Lookup is also among the best widgets for Mac. The widget is a dictionary tool that will tell you what a word mean. You will be able to check for definition, uses, synonyms of any word. Not only does it help with definitions, if will show you word of the day daily. It is a nice widget to improve your vocabulary.
Rounding Up…
Widgets can beautify your screen as well as giving your useful features without any stress. Widgets are also apps, but apps that stay on the home screen. If you're ready to get your home screen popping with these mini-apps, go ahead and download them. We hope you found this helpful? If you did, kindly leave a comment and don't forget to share…