With the rate of unemployment and how companies are laying off workers, it is important to equip yourself with top in-demand skills so, you don't lose relevance in the workspace.
Also, companies are focused on employing workers that are up-to-date and can meet up with the evolving changes in the world.
In this article, you will find out which skills you should work on having in 2023.
1. Data Literacy
As it is widely known, "Data is the new oil." It has been proven that intelligent data enables companies to make better decisions, gain visibility, streamline processes, increase productivity and drive higher profits. Yet many organizations still need help to equip their workforces with the skills they need to make meaningful use of the data. This is why data skills have become one of the top skills in many organizations.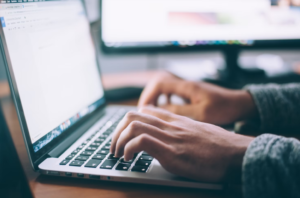 Customer Centricity
Putting the customer first and at the center of everything you design and do in all products and services offered, is vital. This is because happy customers feel cared for and can recommend your brand to others, they equally remain loyal to such a brand. This is what customer centricity entails, it requires the people in your organization to fully understand the customers' situations, perceptions, and expectations.
Agile Project Management
With the evolving world and the rise in hybrid and remote working, it takes a lot more planning and support to ensure team cohesion and alignment.
This involves communication, organization, and agility skills among team members across all levels. And has made cross-functional roles like Agile Coach, Product Owner, and Project Manager to be on the rise. These roles are responsible for bringing departments and team members together and fostering collaboration in the organization. They require a specific blend of skills, including frameworks such as SCRUM, project tools such as JIRA, and other technical and soft skills. Soft skills include organization, time management, verbal communication, leadership, positive thinking, listening, critical thinking, and building effective relationships.
Web Development
The most valuable companies today are in tech, they changed the economy and dramatically influenced our society as a whole.
The demand for web developers keeps increasing as the world becomes even more reliant on the internet every day. Their work involves designing and developing web-based software solutions or web applications, and their responsibility is divided into front-end and back-end development.
Digital Marketing
This is a way of marketing that uses digital technologies to reach and engage customers. It often involves using various online and offline channels, such as search engine marketing (SEO), content marketing, email marketing, social media marketing, and mobile marketing.
Cybersecurity
To navigate the digital sphere safely, it is important that employees learn how to protect themselves and their organizations from cyber-attacks. All employees should know about different security threats, from malware attacks to phishing and IoT attacks.
To prevent companies from losing their data to hackers and scammers, the need for Cybersecurity expert has become a necessity.
Rounding Up…
It is no surprise that most of the skills listed are related to digital skills since we have entered a new decade of increasing digital transformation. In this rapidly changing environment, skills gaps can become much bigger much quicker than ever before. It is important to keep upskilling, to stay relevant at your workplace and globally.