Picking the right iPad can be tricky with so many options. In 2023, Apple offers a bunch of iPads, each designed for different things and budgets. Some are great for fancy tasks like design, while others are perfect for watching movies. Even older models, though not the newest, are still good and cost less. With technology getting better, iPads can now do lots of stuff. In this guide, we'll break down the best iPads you can get. This way, you can find the one that's just right for you:
1. iPad 10.9 (2022) – Best for Most People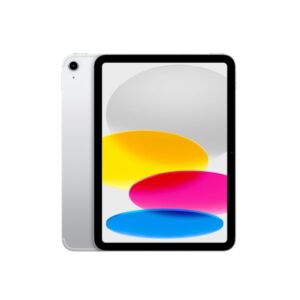 The iPad (10th gen) ushers in a new era for Apple's base model tablet, shedding its dated elements for a modern overhaul. The expansive 10.9-inch nearly edge-to-edge display, integrated Touch ID in the power button, and USB-C charging signify a significant leap. It adopts a sleeker, lighter design reminiscent of the iPad Air and Pro series, powered by the zippy A14 Bionic chip. The availability of the Magic Keyboard Folio with trackpad enhances productivity. Vibrant color options add a touch of flair.
However, its high price, and limited storage at 64GB may prompt some to consider the pricier 256GB variant. Compatibility with only the 1st gen Apple Pencil, requiring an additional adapter, is a drawback. The camera improvements are appreciated, yet not groundbreaking.
Despite its premium cost, the iPad (10th gen) is poised to be the go-to choice for most users, offering a blend of modern features, robust performance, and a refreshed design, making it one of the best tablets available.
2.  Apple iPad 10.2 (2021) – Best Budget iPad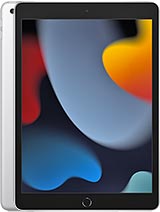 The Apple iPad 10.2 (2021) offers a compelling upgrade from its predecessor, despite its familiar design. With a budget-friendly price tag, it provides a gateway to Apple's premium tablet features. Compatible with the Apple Pencil and Smart Keyboard (sold separately), it caters to those seeking a laptop-style experience. Running on iPadOS 15, multitasking is seamless, and the App Store boasts a plethora of options.
Under the hood, the A13 Bionic processor ensures a 20% boost in speed. The 10.2-inch True Tone display adapts to ambient lighting, enhancing visibility. A notable improvement is the 12MP front camera with Center Stage, ideal for video calls.
While lacking Face ID and advanced speakers, it remains a standout budget option. The iPad is an excellent entry point or upgrade for those without iPadOS 15 compatibility. The Wi-Fi-only model with 64GB storage is the most budget-friendly, but LTE options are available for those needing connectivity on the go. Overall, the iPad 10.2 (2021) strikes a balance between affordability and functionality, making it a top choice for many.
3. iPad Pro 12.9 (2022) – Best iPad for Power Users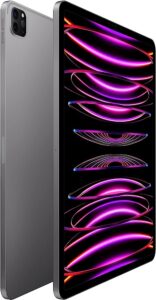 The iPad Pro 12.9 (2022) is Apple's most formidable tablet yet, showcasing the groundbreaking M2 chip that promises power beyond most users' needs. Its predecessor was already the pinnacle of tablet technology, and this iteration builds on that legacy. The stunning mini-LED screen boasts unparalleled HDR contrast and a 120Hz refresh rate. Noteworthy is its ability to detect the Apple Pencil 2nd Gen in proximity, enabling new interactions and precise input for creatives.
In terms of performance, it outpaces nearly all competitors, making it ideal for power users and demanding tasks. The M2 chip, with its eight-core CPU and 10-core GPU, is a marvel. Even with intensive apps, the iPad Pro remains unwavering, a testament to its desktop-level capabilities.
However, its improvements might not justify an upgrade for users of the previous model. With iPadOS 16.1, it offers software enhancements, but the changes may not be compelling for all. Price increases, particularly in the UK, might deter potential buyers.
For those seeking the absolute best in tablet technology, the iPad Pro 12.9 (2022) reigns supreme, especially for power users and creatives who demand top-tier performance and a breathtaking display. Its pricing, however, may be a consideration for more casual users.
4. iPad mini (2021) – Best Small iPad
The iPad mini (2021) stands as a testament to Apple's mastery in crafting small yet powerful devices. It mirrors the design language of the iPad Air 4, featuring a sleek, flat-edged profile and the absence of a home button, further accentuating its modern appeal. The 8.3-inch display, while not entirely bezel-less, offers a high level of clarity and brightness suitable for both indoor and outdoor use. It's available in four captivating shades – Purple, Pink, Space Gray, and Starlight.
Under the hood, the A15 Bionic chipset propels the iPad mini to new heights, providing ample power for multitasking and ensuring smooth performance across various applications. Storage options come in 64GB or 256GB, and the addition of 5G capabilities brings a new level of connectivity to Apple's compact tablet series.
While it may not boast the sheer power of the iPad Pro lineup, the iPad mini (2021) is a formidable contender in its own right. Its battery life is commendable, easily lasting a full day of regular use, and it supports fast charging. For users in search of a premium small tablet experience, the iPad mini (2021) offers an exceptional blend of portability, functionality, and performance that's hard to match in the market. It's a device that not only feels great in the hand but also delivers a powerhouse of capabilities.
5. iPad Pro 11 (2021) – Best iPad for Productivity
The Apple iPad Pro 11 (2021) is a standout among iPads, boasting a remarkable IPS panel, Pro Motion 120Hz display, and the formidable M1 chipset. This combination not only elevates it as one of the finest iPads but also positions it as a leading tablet across the board. With configurations offering up to 16GB of RAM, 2TB of storage, and optional 5G support, the higher-end models are exceptionally forward-looking. However, it falls short of the Liquid Retina XDR Mini LED display featured in the top-tier model.
The iPad Pro 11 (2021) may be over-spec'd for the majority of users, unless engaged in demanding tasks such as video editing. While the iPadOS brings some impressive features like the Center Stage function for dynamic framing, it still grapples with certain limitations. Multitasking remains less intuitive, external display support is modest, file management is rudimentary, and expansion options through accessories are somewhat restricted.
The iPad Pro 11 (2021) is a premium investment, catering to those seeking not only cutting-edge performance but also a tool primed for productivity. Its fusion of power, sleek design, and versatile capabilities make it a strong contender for users looking for a device that can seamlessly bridge the gap between tablet and laptop.
In Conclusion…
With so many iPads out there, finding the best one might seem hard. But don't worry! We've looked at all of Apple's iPads in 2023 and picked the best ones for different needs. Some are super powerful, while others are good and not too expensive. From the recent iPad to the older ones that still work great, we've checked them all out. Remember, it's not just about what's brand new, but what's best for what you want to do. So, no matter if you're an artist or just love watching videos, there's an iPad that's perfect for you. We hope you found this guide helpful? If you did, kindly leave a comment and don't forget to share…