Huawei is a big player in the smartphone market. They have some of the best camera phones as well as powerful smartphones. The company as a big player was a major contender with Samsung and Apple before its ban in the US. Right now, US users cannot use Google Services on the latest Huawei phones. However if you are in a country like Nigeria, there's no ban, and you can use Google services like Play Store as you like. If you want to know the best Huawei phones in the market, follow through this guide…
Huawei P60
When it comes to smartphones, the camera is something one should look out for. Huawei has been known to do well in this area and the P30 series can attest to this fact. The P60 is not an exception. This device with a powerful camera has a lot of great features that come along with it. For the display you get a vibrant screen that will show you colours precisely. It also features a powerful Qualcomm Snapdragon chipset for a great speed and smooth experience. One drawback however of the P60 is the absence of 5G, and the lack of Google services if you're in the US. If you are outside the US, that should not be a problem. Aside from these issues, the Huawei P60 is a good choice if you're a camera person.
2. Huawei Nova 10 Pro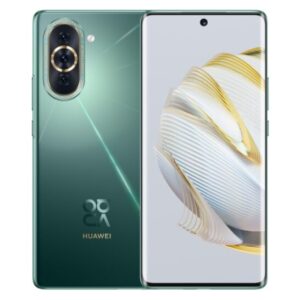 With the inclusion of the Pro "moniker", you can tell that the Nova 10 Pro is an upgrade of the previous generation. One of the highlights of this upgrade is the new design it features. It features a 6.57 inch, 120 Hz OLED display. This display is vibrant with great brightness. Not only that, it has HDR support. There's a Snapdragon 778G under the hood. This chipset is the same with the previous generation, so bear that in mind. The camera department features a 50MP shooter, and a dual-camera selfie setup at the front. Powering this Huawei device is a 4,500mAh battery which supports fast charging.
3. Huawei P50 Pocket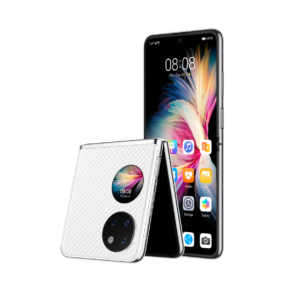 In the world of foldables, the P50 Pocket is Huawei first foldable device. The clamshell device has a great user experience. Although the device is without Google services (if used in the US), it is still a good one of you don't mind. Also the lack of 5G is another thing you will have to deal with. Other than these, it is a solid device with an impressive build. It boasts of a 40MP main shooter. The Huawei P50 with this camera gives Samsung's Galaxy Z Flip 3 a run for its money. Under the hood is a Snapdragon 888 chipset amd up to 12GB RAM capable of handling almost anything you throw at it. Battery is 4000mAh which is just decent to carry you on when there's no power.
4. Huawei P30 Pro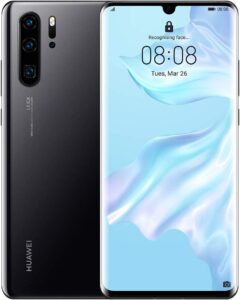 If you are not one of those that will not be able to do without Google services, P30 Pro is the phone Huawei has to offer which is supported by Google services. The phone came to the market two months before the ban in the US. Although it is capable, you may have issues with its look and some of the features are going outdated. However, the camera is a no-brainer even with its age. It may interest you know that it was one of the first phone to feature a Periscope zoom. Not only that, it boasts of a 40MP RYYN sensor that adds light to your photos even when you are in dark scenes. Under the hood is the Kirin 980 chip that's solid even today. For an Huawei device with Google services, choose the P30 Pro.
5. Huawei Mate 50 Pro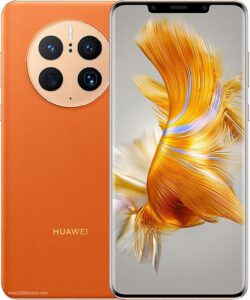 Huawei like we said earlier makes some of the best phones, and the Mate 50 Pro process that really well. It has a beautiful design, and also an excellent battery life. Powering it is a Snapdragon 8+ chipset with an 8GB RAM. It boasts of an impressive 50MP main sensor that features a user-adjustable aperture at 10 steps. That's a mind-blowing feat for a phone. The triple cameras have the capability of creating bespoke shots even in low light. The Mate 50 Pro also has the issues other Huawei devices have, that is the inability to use Google Services if you use it in the US, and download apps from Play Store. Although you can download from Huawei's AppGallery, you won't find many top apps there. However if you live in Nigeria or any country other than the US, you can access Google services.
Rounding Up...
No doubt, Huawei makes solid smartphones. You can place an Huawei phone with a Samsung phone, and they would contend with each other; that's how solid Huawei phones are. Don't know which Huawei phone to choose, this guide has done the hard work to help you choose easily. We hope you found this guide helpful? If you did, kindly leave a comment and don't forget to share…