HP laptops are renowned for their trustworthiness and reliability, making them a popular choice for many users. In this guide, we have narrowed down the best HP laptops available in the market. Take a look at these impressive machines:
HP Spectre x360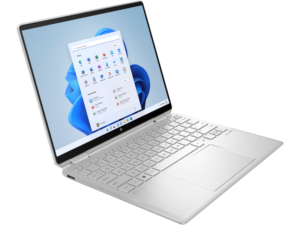 The HP Spectre x360 is an impressive machine with powerful specifications to handle heavy-duty tasks. It features a stunning 13.5-inch BrightView OLED display that enhances the visual experience. The CPU options range from 12th-generation Intel Core i5 to i7, providing substantial processing power. With 8GB to 16GB of RAM and storage options ranging from 256GB to 2TB SSD, this laptop delivers excellent performance. One potential drawback is the sensitivity of the touchpad, but it can be mitigated by using an external mouse or the touch screen. The battery life lasts up to 8 hours, ensuring long-lasting productivity.
2. HP Envy 16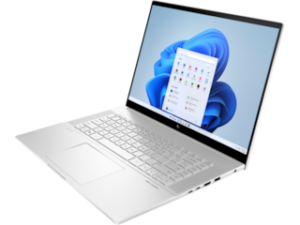 For those seeking an excellent budget HP laptop, the HP Envy 16 is a solid choice. It offers a 16-inch 4K OLED display, delivering vivid visuals. Under the hood, it is equipped with a 12th-gen 12-core/16-thread Intel Core i5-12500H processor and an Intel Arce A370M GPU for graphics processing. The 16GB DDR5 RAM allows for efficient multitasking, while the 512GB SSD provides ample storage space. While it lacks a touch-screen display, it compensates with a variety of ports, including two USB-C ports with Thunderbolt 4 support, two USB-A 3.2 ports, and an HDMI 2.1 port.
3. HP Omen 17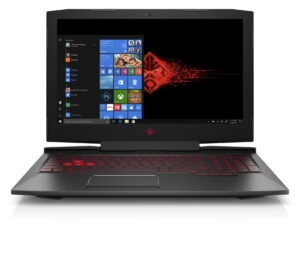 The HP Omen 17 is a gaming laptop designed to deliver an exceptional gaming experience. It boasts a sleek design and a 17.3-inch display with a 16:9 aspect ratio. Powered by 13th-generation Intel HX-series processors, it offers remarkable performance. The top-of-the-line configuration features an Intel Core i9-13900HX with 24 cores and 32 threads. The Nvidia GeForce RTX 4090 GPU ensures smooth gameplay for modern games. With a massive 32GB of RAM and a 2TB storage capacity, this laptop provides ample resources for gaming and multimedia tasks.
4. HP Pavilion 14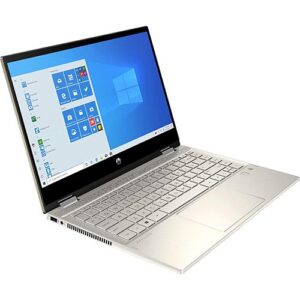 The HP Pavilion 14 is a budget-friendly laptop that doesn't compromise on performance. It features a 14-inch FHD display that delivers satisfactory visuals. Equipped with an Intel Core i5-1235UGPU and 16GB of RAM, it handles everyday tasks with ease. While it may not offer the same level of power as other laptops on the list, it provides solid performance for non-demanding tasks. The lightweight and portable design make it convenient for on-the-go use.
5. HP Elite Dragonfly G3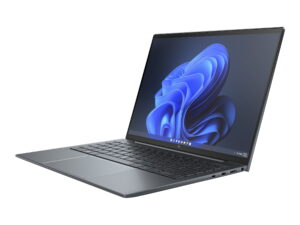 The HP Elite Dragonfly G3 is a premium laptop known for its portability and impressive specifications. It features a compact 13.5-inch display and weighs just 2.2 pounds, making it ideal for travel. Powered by 12th-gen Intel Core i5 or i7 processors, it offers fast and efficient performance. The minimum configuration includes 256GB of SSD storage and 16GB of RAM. However, for those seeking additional features, options like 32GB of RAM, 1TB of SSD storage, and the Intel Core i7 processor are available. With a battery life of up to 14 hours, it ensures prolonged productivity throughout the day.
In conclusion…
HP offers a wide range of laptops catering to different needs, whether it's for school, business, gaming, or content creation. This guide aims to help you make an informed decision when choosing an HP laptop. We hope you found this guide helpful. If you did, please leave a comment and don't forget to share.