Dell is a leading manufacturer of laptops, offering a wide range of options to cater to different needs. Whether you're in search of a business laptop, a budget-friendly option, or a high-performance gaming machine, Dell has a laptop to meet your requirements. However, with such a vast selection, it can be challenging to determine the right laptop for your needs. To help you make an informed decision, we have narrowed down the options and compiled a list of the best Dell laptops available in 2023. Read on to discover these top-performing laptops:
1. Dell Precision 5470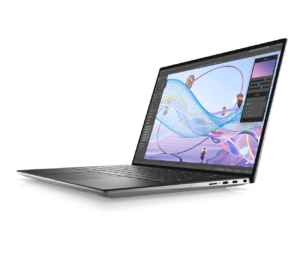 The Dell Precision 5470 is a powerhouse designed specifically for business professionals. With cutting-edge features and impressive performance, this laptop is capable of handling demanding business tasks. It features a 14-inch display and is equipped with a powerful Core i9-12900H CPU and Nvidia RTX A1000 GPU. With 32GB of RAM and 1TB of storage, this laptop offers ample resources for multitasking and storage-intensive projects. Despite its powerful capabilities, it remains portable, making it an excellent choice for professionals on the go.
2. Dell XPS 13 (9315)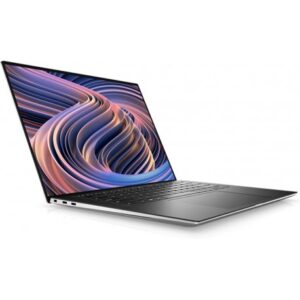 For those seeking a premium laptop without breaking the bank, the Dell XPS 13 (9315) is an affordable option that doesn't compromise on quality. This laptop boasts a sleek design with an aluminum chassis and edge-to-edge keyboard. It is equipped with Intel's 12th Gen Core U-Series CPUs, offering solid performance for everyday tasks. Although it may not match the power of higher-end models, it can handle most non-intensive tasks efficiently. Options for NVIDIA GeForce RTX 3050 or GeForce RTX 3060 graphics are also available, further enhancing its visual capabilities.
3. Dell XPS 17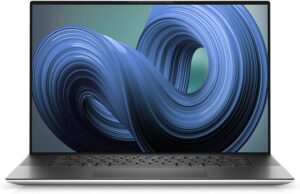 If you require a laptop with a large screen for content creation, the Dell XPS 17 is an excellent choice. It features a high-quality 4K display with 500 nits of brightness and extensive color coverage, ideal for editing 4K video footage. The laptop is powered by a 12th-generation Intel Core i9 processor, 64GB of RAM, and a GeForce RTX 3060 graphics card, ensuring reliable performance for intensive tasks. With a battery life of approximately seven hours, this laptop supports extended productivity.
4. Dell Alienware m17 R5
Gaming enthusiasts will appreciate the Dell Alienware m17 R5, a top-notch gaming laptop with impressive specifications. This model stands out with its exclusive 'AMD Advantage' edition, utilizing AMD components to enhance gaming performance. It offers up to an AMD Ryzen 9 6900HX CPU and an AMD Radeon RX 6850M XT GPU, ensuring superb gaming capabilities. With up to 32GB of RAM, seamless multitasking is guaranteed. The laptop also features an efficient cooling system to prevent overheating during intense gaming sessions.
5. Dell Latitude 7320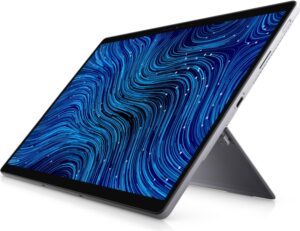 The Dell Latitude 7320 is a functional business-class laptop designed for office work and general productivity. It offers a lightweight and portable design, making it ideal for professionals on the go. With a 13.3-inch FHD display, this laptop provides a decent viewing experience for productivity tasks. It is powered by an Intel Core i5 CPU, 16GB of RAM, and 256GB of storage, delivering solid performance for everyday office tasks. With a battery life of up to 12.5 hours, this laptop ensures prolonged productivity throughout the day.
In Conclusion…
These Dell laptops cater to a wide range of needs, including business, content creation, and gaming. Each model offers distinct features and capabilities, allowing users to choose the one that best suits their specific requirements. We hope you found this guide helpful? If you did, kindly leave a comment, and don't forget to share…