Gone are the days when you had to spend thousands of Naira to purchase a laptop that can get the job done. Nowadays, you can get a great laptop without breaking the bank. These laptops in themselves don't have everything you will find in a premium model, but they are good for work and play. For budget laptops, you will have to make sacrifices because they are not perfect. In this guide, we explore the best budget laptops in 2023…
Acer Aspire 5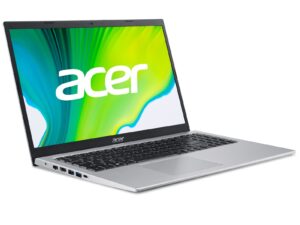 If you're eyeing a Windows laptop that's affordable, Acer's Aspire series, particularly the Acer Aspire 5 A514-54-501Z, is worth your attention. Packing an Intel Core i5 processor, 8GB of RAM, and a PCIe SSD, the Acer Aspire 5 offers commendable performance in its budget category.
While its design may lack flair, the laptop's solid build compensates. The silver-and-black trim exudes professionalism, and though the display lid's color may differ slightly, it maintains a sleek look. The laptop features a spacious keyboard and a functional touchpad for practical usability. Its 14-inch 1080p matte display provides adequate contrast and brightness, though color accuracy is limited. Robust connectivity includes multiple USB ports, HDMI, and Ethernet.
Powered by an Intel Core i5-1135G7, the laptop offers decent performance, although AMD Ryzen alternatives outshine it in some benchmarks. Battery life averages around six to seven hours. For a well-rounded budget option, the Acer Aspire 5 fits the bill, standing as a competitive Windows laptop that's affordable.
2. Asus Zenbook S 13 OLED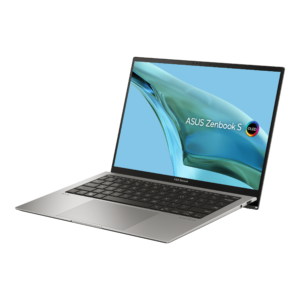 The Asus Zenbook S 13 OLED stands out as a commendable MacBook Air alternative in the Windows ecosystem, addressing the need for a dependable and sleek notebook. Weighing a mere 2.2 pounds and measuring just 0.43 inches at its thinnest point, the laptop offers both portability and robustness. Its unique "plasma ceramic aluminum" lid adds a touch of elegance while resisting smudges, contributing to its aesthetic appeal.
The laptop's 13.3-inch OLED display steals the show, delivering captivating visuals with deep blacks and vibrant colors. While the laptop lacks touchscreen capability, the display remains bright and legible even when used outdoors. The Zenbook S 13 OLED houses potent specs, including an Intel 13th-Gen i7 processor, 32GB RAM, and a generous 1TB SSD. While not suitable for intensive gaming, the integrated Iris Xe Graphics handle everyday tasks with ease.
One of the standout features is its impressive battery life, lasting nearly nine hours under typical usage conditions. Additionally, its fast charging ability, replenishing up to 50% in just 40 minutes using the included 65W USB-C adapter, enhances its practicality. With its combination of performance, aesthetics, and endurance, the Asus Zenbook S 13 OLED emerges as a compelling choice for those seeking a reliable, lightweight, and stylish Windows laptop.
3. HP Pavilion Plus 14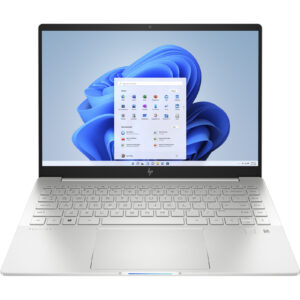 The HP Pavilion Plus 14 enters the ultraportable laptop arena with high-end specifications, including a 12th gen Intel Core i7 processor, 1TB SSD storage, and a stunning 14-inch OLED display, all packed into a three-pound device. Its versatility allows it to handle a wide range of tasks effectively. Environmentally-conscious users will appreciate the chassis and key switches made from recycled materials. However, a significant drawback is its abysmal battery life, which falls short of practical usability.
The base model features an Intel Core i5-1240p processor, 8GB RAM, and a 256GB SSD, running on Windows 11 Home. The reviewed model boasts a 14-inch OLED 2880 x 1800-pixel display, Intel Core i7-12700H processor, 16GB RAM, 1TB SSD, and Windows 11 Pro. Despite its strengths, the Pavilion Plus 14's battery life is its Achilles' heel, clocking in at a mere 5 hours and 10 minutes during web browsing.
Its sleek aluminum design, thin bezels, and B&O audio contribute to its appeal, but the laptop's flimsiness and battery performance warrant caution. Despite its strong performance, the Pavilion Plus 14's poor battery life might deter those seeking a truly portable experience.
4. MSI Cyborg 15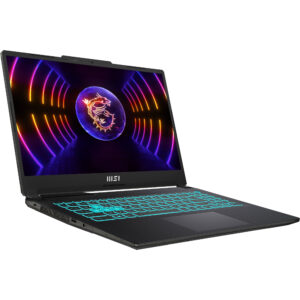 The MSI Cyborg 15 emerges as a budget-friendly gaming laptop that combines style and gaming performance in an appealing package. Its design, featuring translucent plastic accents and an aluminum display cover, exudes a premium feel, setting it apart from other affordable options. The 15.6-inch full HD display offers sharp visuals, although color vibrancy and brightness fall short.
Under the hood, an Intel Core i7-13620H CPU and Nvidia GeForce RTX 4050 GPU deliver commendable gaming performance, offering playable frame rates for modern titles. While lacking Thunderbolt 4 or USB4 ports, the laptop compensates with Wi-Fi 6 and Bluetooth 5.2 connectivity. Overall, the MSI Cyborg 15 presents itself as an attractive choice for budget-conscious gamers who seek a balance between style and gaming capability without breaking the bank.
5. Microsoft Surface Laptop Go 2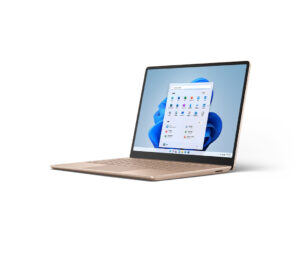 Microsoft's Surface Laptop Go 2 defies the trend of larger laptops, offering a compact solution with a 12.4-inch screen and a weight just under two and a half pounds. Its portability is complemented by a sleek design, comfortable keyboard, and clear speakers. While its processing power is limited to an 11th Gen Core i5 processor and a maximum of 8GB RAM and 256GB storage, the Laptop Go 2 suits tasks like emails, documents, and browsing.
Despite its size, it maintains Microsoft's aesthetic and features, including a 3:2 aspect ratio screen. However, some compromises exist, like the absence of keyboard backlighting and limited port options. The Core i5-1135G7 processor handles multitasking well, but not demanding tasks. The Laptop Go 2 appeals to those prioritizing portability and basic functionality. Yet, for users needing more power and battery life, alternatives might prove more suitable in the market.
In Conclusion…
The best budget laptop have decent screen, performance, and battery life. You'd sure need to make some sacrifices and determine what's most important to you, but the fact remains that you can get a good laptop that won't cost you as much as high-end models. Whether it is for school, or basic tasks, this laptops are solid and capable enough. We hope you found this guide helpful? If you did, kindly leave a comment, and don't forget to share…