Exploring the junction of advanced imagery and unmatched portability, the realm of camera phones has revolutionized photography in the digital age. In our comprehensive guide, we unveil the premier camera phones of 2023. Our selection of top-tier handsets melds innovation and convenience. Balancing flagship prowess with budget-conscious options, we cater to diverse preferences.
As renowned brands like Apple, Google, and Samsung vie for supremacy, we dissect their offerings, revealing that superior photography is about more than just megapixels or lens counts. From the AI-powered enhancements of the iPhone 14 Pro to the groundbreaking zoom capabilities of the Samsung Galaxy S23 Ultra, our exploration goes beyond technical specs. Join us to navigate this dynamic landscape where image sensors, software finesse, and user-friendly design converge to define the best in mobile photography.
1. Samsung Galaxy S23 Ultra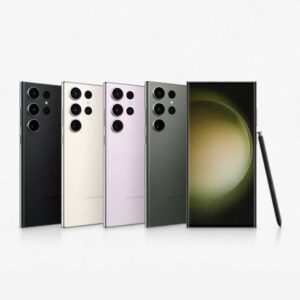 Samsung's Galaxy S23 Ultra is a no brainer when it comes to photography. It is one of the best camera phones because it is so versatile. The Galaxy S23 Ultra has the capability of taking great photos in every situation. You can get great photos from night photos to close-ups. The phone boasts of a system of lens that delivers excellent pictures. The primary camera boats of a 200MP resolution. Added to that is a 12MP ultra wide and dual 3x and 10x 10 MP telephoto. All these work together to produce impressive photos. You can also shoot with RAW mode with the S23 Ultra, and can shoot photos in this mode up to 50MP.
2. iPhone 14 Pro Max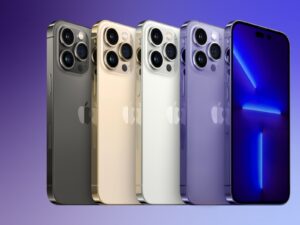 iPhone 14 Pro Max is also a hot phone camera-wise. The phone score really well in the camera department. The camera system on the iPhone 14 Pro Max is just the same as that of the iPhone 14 Pro. Pictures that are shot are stunning. The phone boasts of a 5x optical zoom on its telephoto lens which is very impressive. When it comes to color reproduction, you can give to to the 14 Pro Max. It is not without a drawback though: there's no manual photography feature. However, the 48MP RAW photo capture feature is impressive. Also, the automatic mode photo processing delivers excellent results. Although it is expensive, it delivers much power and is great for power users.
3. Google Pixel 7 Pro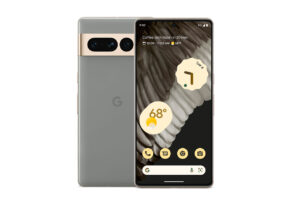 The Pixel 7 Pro emerges as a standout among Google's smartphone lineup, boasting substantial enhancements over its predecessors. Sporting a generous 6.7-inch display with a 120Hz refresh rate, the phone's high-resolution screen offers an immersive experience. This device packs a punch with its Google Tensor G2 processor, 12GB of RAM, and storage options ranging from 128GB to 512GB. The camera system is a highlight, featuring a versatile triple setup: a 50MP wide lens, a 12MP ultra-wide lens with auto macro mode, and a 48MP telephoto lens. The main camera excels in capturing vivid details, while post-processing tools like the Magic Eraser add creative flexibility. Although cinematic video quality falls short, the camera consistently impresses with its performance.
4. Xiaomi Redmi Note 11
Xiaomi never ceases to surprise and it did that with the Redmi Note 11. Even as a budget phone, the device packs a massive 108MP camera. Somewhat unbelievable for the price, but it's real. The phone doesn't disappoint too. It delivers breath taking photo that would leave your mouth open wide. It cost a fraction of what iPhone and Samsung recent phones go for, but it is capable. It has the ability to take quality photos that you can share on Instagram. In addition to the massive 108MP camera, you have a 8MP wide sensor as well as a 2MP macro sensor.
5. OnePlus 11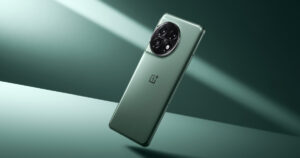 OnePlus 11 does not have your usual kind of cameras. It has a camera system that works like the camera used by astronauts and professional magazine photographers. The OnePlus has features similar to Hasselblad cameras and you can't have these features on any other phone. You won't get those telephoto shots, or super-close macro photography like you have in other top flagship. However, the OnePlus 11 delivers excellent portrait and landscape photos. Apple and Google phones may reproduce photos in an accurate way, the OnePlus 11 gives the artistic feel of a real camera.
In Conclusion…
The best camera phones have something in common – they produce high quality photo that can be compared with that of digital cameras. They are usually expensive high-end models, but you can be rest assured that you have the best quality in smartphone photography. We hope you found this guide helpful? If you did, kindly leave a comment, and don't forget to share…