In the world of business and personal communication, Microsoft Outlook has long been a popular choice for managing emails. However, there are several capable alternatives that offer similar functionality and features. In this guide, we explore the best alternatives to Microsoft Outlook.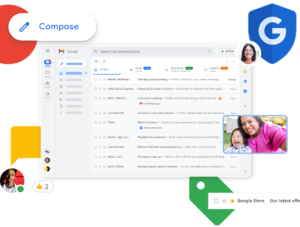 Gmail is a reliable and widely used email service provided by Google. It offers a free email service with basic email functions such as filters, scheduling, and spam filtering. For businesses, Google Workspace provides premium Gmail services along with other Google tools. Gmail seamlessly integrates with other Google apps like Google Chat, Meet and Rooms, Calendar, Docs, Drive, Sheets, and more. It offers additional storage, team collaboration features, custom domains, and advanced security.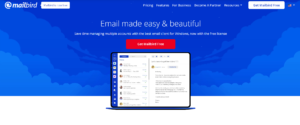 Mailbird is a Windows email client known for its user-friendly interface and simplicity. It provides a distraction-free email experience with its excellent design. It features Folders and Search functions for smooth email management and includes useful features like snooze and send later. While it may not offer as many advanced features as Outlook, Mailbird is a solid option for managing emails, especially if you prefer a clean and straightforward interface.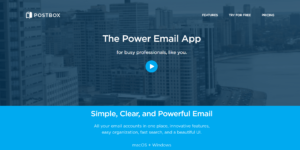 Postbox is a powerful alternative to Outlook with an intuitive and easy-to-use design. It offers a variety of themes and allows users to create custom design templates. It includes an HTML editor for composing professional-looking emails and provides various shortcuts for increased productivity. Postbox also offers the Quick Bar feature for quickly categorizing emails. With its features and customizable options, Postbox is a strong contender for those seeking an alternative to Outlook.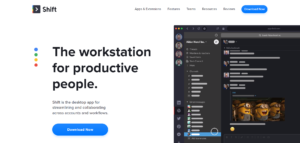 Shift is an email management app that allows users to sync multiple email accounts into one inbox. It works with popular email services, including Outlook, and offers features like email tracking, scheduled sending, undo send, snooze, notifications, calendar integration, and reminders. Shift provides 256-bit AES-CBC encryption for enhanced security and offers 30GB of storage for emails and attachments. It also provides customer support options, including chat, tickets, and email.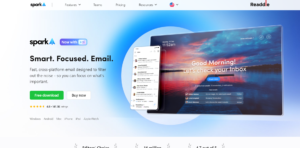 Spark is an email client that supports multiple email accounts, including Outlook, iCloud, and Google. It offers features such as collaborative email composition, making it suitable for internal and external communication within a company. Spark includes a Smart Inbox feature for intelligent email organization and a powerful search tool to locate emails easily. It also integrates with popular apps like Evernote, Trello, and Todoist, enhancing productivity and workflow.
In conclusion…
While Microsoft Outlook has long been a popular choice, these alternatives provide robust email management options with their own unique features and capabilities. Whether you're looking to switch from Outlook or explore other email services, these platforms offer solid options to consider. We hope you found this guide helpful. If you did, please leave a comment and don't forget to share.