Twitter is a popular platform where you can catch up with the latest happenings around the world. Not only can you find the latest events, you can also be entertained with funny jokes and memes. It's a place where people find their voice and voice their opinions.
You make tweets on Twitter more like "Posts" on Facebook. You can like, comment, and retweet (share) tweets. The Like feature makes it possible for you to react to tweets. Twitter also curates your Liked Tweets in a tab on the app. In this guide, we explore how to see your liked tweets on Twitter.
How to View Your Own Likes on Twitter
Your likes are not gone. No! Twitter keeps them and you can access them to see those tweets that made you laugh, inspired you or educted you. The process of seeing these likes is simple.
Unliking a tweet can prove useful if you find that it is inappropriate. You may not actually go back to visit a tweet for this, you may go back because you just want to enjoy the fun from that funny tweet or get inspired again.
How to View Your Own Likes on Twitter on Android
You can also view your liked tweets on the Android version of Twitter. Here's how it works:
1. Launch Twitter on your Android device.
2. Navigate to your profile by tapping your profile photo. After that, select the "Profile" section.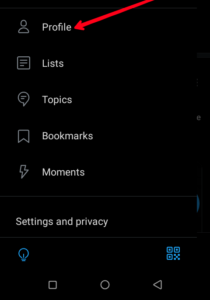 3. Now, move over to the "Likes" tab where you'll see all your liked tweets.

How to View Your Own Likes on Twitter on an iPhone
If you're the type that likes to spend time on their iPhone, then it is possible to view Likes on the Twitter iOS app. You can view all your Liked Tweets easily on the app. Here's how:
1. Open Twitter ok your iOS device.
2. Tap your profile photo at the top.
3. You'll see a menu. From the menu, tap "Profile".
4. In the next screen, you'll find four tabs: "Tweets," "Tweets & Replies," "Media," and "Likes." Go to the "Likes" tab.
5. You can now begin to go through all your liked tweets. Your latest liked tweet will be at the top.
How to View Your Own Likes on Twitter on Desktop
Using Twitter on PC or Mac isn't a bad idea. You may be working on your computer and during break decide to check your Twitter feed. So it is possible you may also want to check your Liked Tweets on the platform. The web version of Twitter will work for this. Here's how:
1. Open your preferred browser and log into Twitter.
2. Select "Profile" from the left side.

3. Doing that will bring up all your tweets and retweets. To get to your Liked Tweets, click the "Likes" button.

You can then begin to view your Liked Tweets.
Others Can Also See Your Liked Tweets
It is possible for other Twitter users to see your likes just like you can from your profile. Just like you can go to the "Likes" tab on your profile, someone else can also go to your profile and do same.
Twitter also allows you to view people's Liked Tweets. So it is a feature that cuts across all users that have set their accounts to public. However you can make sure that not just anyone sees your Liked Tweets. Let's get into that:
How to Hide Your Likes on Twitter
Twitter didn't make a specific feature to make the "Like" tab of your profile invisible from public view. But you can make your Twitter profile private.
When a profile is made private, you must send a follow request that must be accepted before you can see the user's liked tweets. Moreso, you can't even see any other kind of tweet on the person's profile unless your request is approved.
Here's how to make a Twitter profile private:
1. Go to Twitter and navigate to "Settings and Privacy" from the main menu.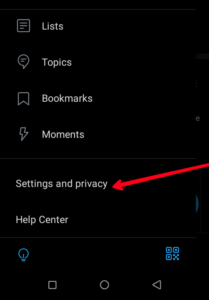 2. Next, select "Privacy and Safety".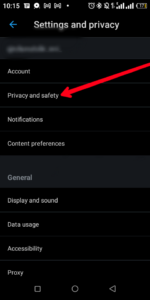 3. Enable the toggle beside "Protect your Tweets".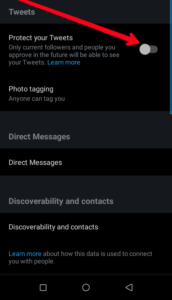 The process for making a Twitter account private is similar for the various platforms available such as Windows, Mac, Android, iPhone.
Rounding Up…
It is always interesting to always see the tweets you liked long ago. It brings memories. Others can also get an insight into who you are by your Liked Tweets. We hope.you found this guide helpful? If you did, kindly leave a comment and don't forget to share.