How to Start a Blog Using Blogger
Blog which stands for weblog, is a site for discussion or where information, data, knowledge, experience are shared using the World Wide Web (WWW) to communicate with users. Blogging involves one making a writing available to anyone on the World Wide Web. It might be diary, tutorial based blog, or sharing other of your thoughts.
Blogger is a blog publishing service owned by Google after the purchase of Pyra Labs in 2003. It is a free service for user with Google accounts. Blogger accepts URL (uniform resource locator) of either ending with .BlogSpot or you could go for a custom domain (www.yourdomain.com).
How Can I start a blog using Blogger?
1. You need to sign up a Google Account. Click this to Signup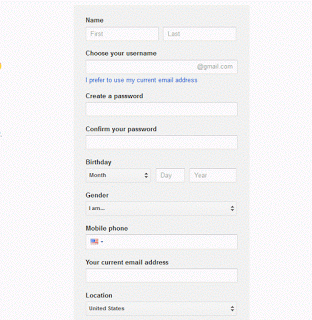 You need to provide your name (First and Last name).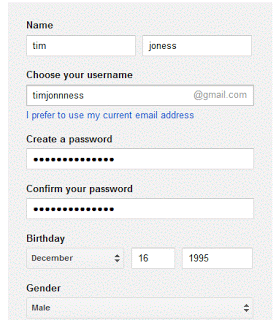 You choose a username.
Type in password (you are advised to enter a password of more than 8 characters)
Then you confirm your password (By reentering the password you entered first.
Next you enter your birthday, enter the Month of Birth, Date of Birth and then the Year.
Enter your gender, either Male, Female or Other.
You then select your country flag and enter your phone number
You enter your location (that is you select your country in the list of country available)
Then you click on Next step.
Then you scroll Google Agreement Policy and you click on I Agree.
2. You need to verify your account, with the phone (mobile) number you have entered either with a
text message or a voice call, then Click on Continue.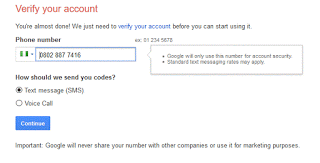 3. Then you enter the verification code sent to you and then you click on Continue.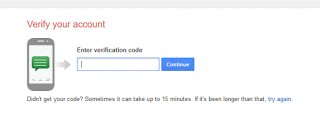 4. Thus, you have created a Google Account.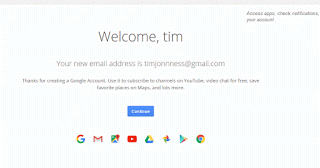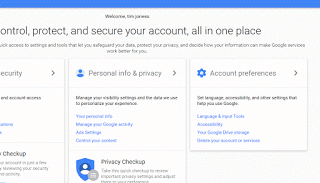 5. Next, you open a new tab on your browser, by pressing Ctrl + T, and enter www.blogger.com.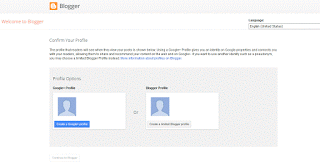 6. It will bring a Welcome to Blogger Webpage and it will ask you to confirm your profile, either
Google + profile or Blogger Profile.
7. To create Google + profile, click on Create Google+ profile, if the details are what you intend to
use has your Google Account, Click on Upgrade.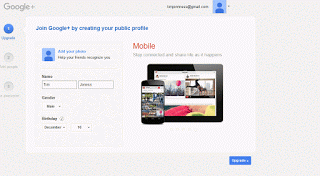 8. Then you could add people to Google + by searching for friends or your niche lovers, and then
click on Continue.
9. Then you will be asked to load your profile image, enter your employer, job title, where you
have gone to School and where you live, then Click on Finish.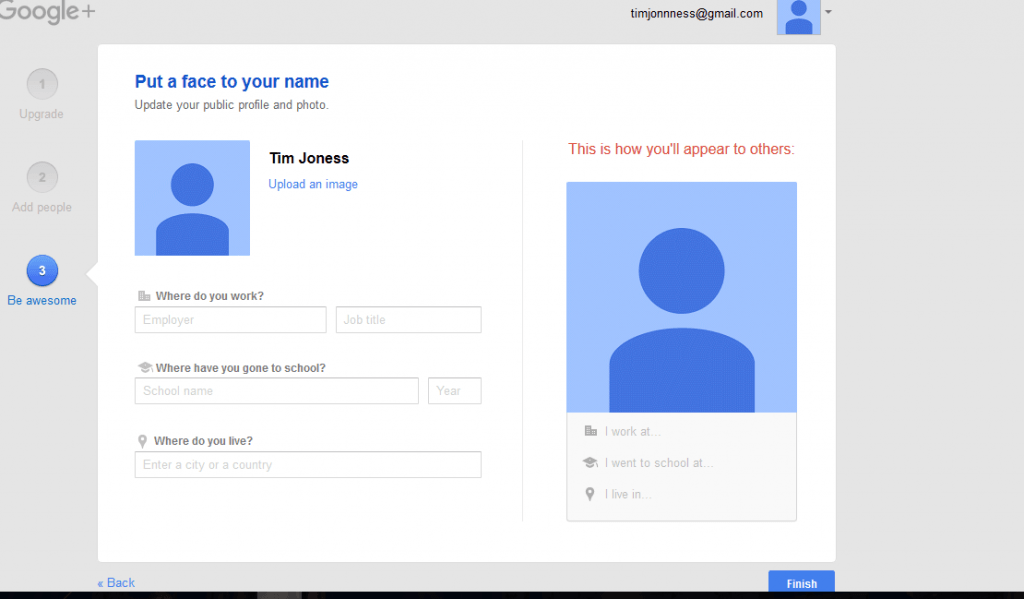 OR
10. To Create a blogger profile, click on Create blogger profile, enter display name and Click on Continue to Blogger.
To create a new Blog, you click on new blog on the top left hand corner of the webpage.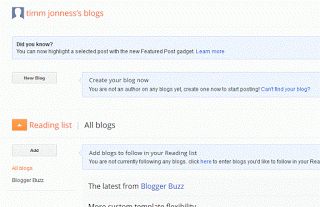 11. You enter the Title of Your blog, the Address of the blog and you select the template you wish to use and click on Create Blog.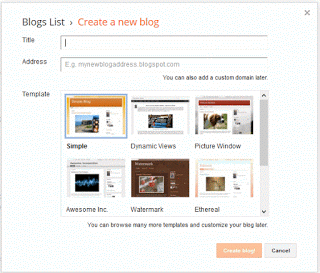 Title- the Title of your blog will be the name of your blog
Address of the Blog: The URL that will be typed to visit your website.
Template: How you want your website to look like, you can choose from the list of available template presented.
12. Then a webpage will load and you have created your blog. To visit your newly created blog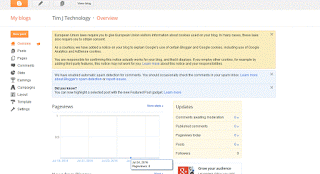 Enter the address of the blog on your Web Browser.