TikTok is a really amazing platform to share videos in an interesting and entertaining way. The platform is home to a lot of creators who showcase their skills and talents. You can always find a video that amuses you.
Because of how interesting TikTok may be, you may wish to extend what you watch to your friends on Facebook. This can make them entertained and join the fun. In this guide, we show you how to share TikTok videos to Facebook.
Sharing a TikTok Video to Facebook
You can easily share a TikTok video to your Facebook timeline. Here's how:
1. Find the video you wish to share. You can see all your own videos by tapping your profile icon and selecting the video you would like to share. For other's video, you can find them on the feed or in their profile.
2. To share your own video, tap the three horizontal dots. If it is on another user's video, tap the share icon.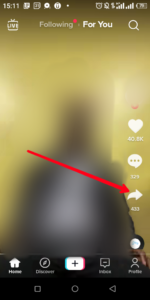 3. Next, select Facebook to share the video.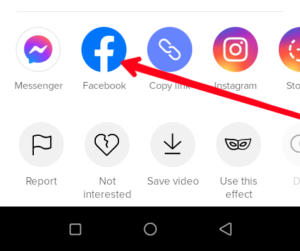 4. You will be directed to log into your Facebook account if necessary.
5. Once you are able to login, you can add a caption, and set privacy settings.
6. After this, hit "Post".
Using the method will only share a link to the TikTok instead of a video that will auto-play. However, if you want your Facebook friends to see the video without clicking any link, you will need to save the video, save it to your device, and then re-upload it.
Saving and Uploading a TikTok Video to Facebook
If the creator of the TikTok video allows you to download videos, you can save a video and the upload it to Facebook. Here's how to save a video
1. Open the TikTok app.
2. Find the video you wish to save.
3. Next, tap the Share button by the right side.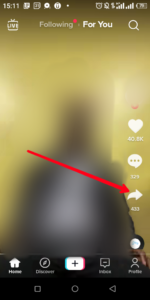 4. Select "Save Video" which you will see down your screen.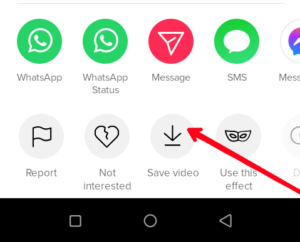 The video will then be saved to your phone with the user ID of the creator. You can then upload this video to Facebook.
Sharing a TikTok Profile To Facebook
You can also share the whole of your TikTok profile to a Facebook page. You can let your friends have access to the content on your profile by sharing your TikTok profile instead of just posting a single video. Here's how:
1. Launch TikTok. Next, tap your Profile icon which will open up all your videos.

2. Tap the menu icon at the top-right and then select "Privacy & Settings".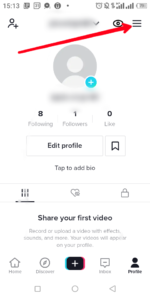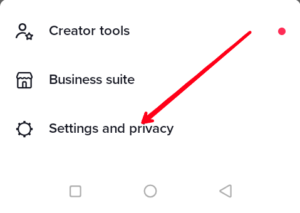 3. Tap on "Share Profile". Or if you prefer, you can tap the sharing option at the bottom-right of the corner of any video.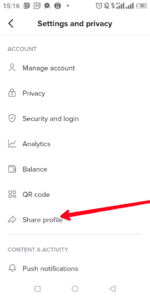 4. You can then select a Facebook from the list of sharing destination.
5. When you do so, you will be asked to log into your Facebook account.
6. After that, you will be able to see the shared profile on your Facebook timeline.
Rounding Up…
There's literally no dull moment on TikTok. It's either you're excited, laughing or amused. You can also share this fun with your friends on Facebook by sharing the videos you watch on TikTok there. We hope you found this helpful. If you did, kindly leave a comment and don't forget to share…