How to set Vivaldi Browser as Default Browser.
Make Vivaldi Browser your default browser such that whenever you want to open a html or htm document, it opens with Vivaldi Browser.To make Vivaldi Browser the default browser, Please follow the instruction listed below:
1) Launch the Vivaldi browser.
2) On the top left hand corner, Click on the Vivaldi Browser V symbol, then Click on Tools, then Click on Settings or press Alt + P on your Keyboard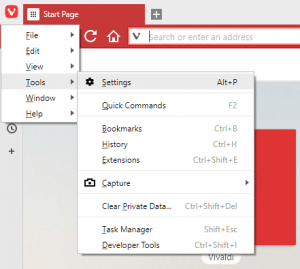 3) The Settings Window will open, on the right hand menu, you will see startup, Default Browser, Click on Set as Default, you could also check, Check on Startup to confirm if it has been set as the default Browser on Your Computer.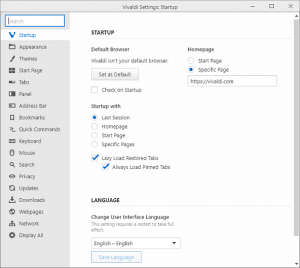 Hope with this, you have been able to learn How to set Vivaldi Browser as the Default Browser on your Computer System.
Please share and like below, also comment below for any problem encountered. Thanks