How to Reset your iPhone Passcode
Your iPhone is a device that's capable of doing complex computations. The result is what you see when you browse the internet, play games or use an app. It is powerful and rivals some of the flagship phone of Android OS.
One top-most priority of the iPhone is security and that's why you have the passcode feature that tucks all your sensitive information under a lockscreen. But what if you've forgotten your passcode? You just have to reset your iPhone. In this article, we guide you on how to do just that.
How to Reset Your iPhone Passcode
If you've forgotten your passcode, the only way to reset it is for your device to be erased. This is the only way to reset your passcode. So you should have a backup, and if you don't have it, all your data would be lost.
You should also know your Apple ID password so that you would be able to log in back after your iPhone is reset.
Here's how to reset your passcode on your iPhone.
1. You first have to boot your phone to recovery mode so that it would be prepared to be reset without your passcode. iPhone uses button combination to activate recovery mode. However, the various models of iPhone have different button combination. Below, you'll find the button combinations for the various iPhone models.
iPhone 8 or Later
iPhone 8 or the later models need you to use your computer to enter the recovery mode. Here's how:
1. Before you plug your phone into your computer, long-press the side button until you see the slider that enables you to power off the phone. Drag the slider at the top and turn it off.
2. Next, press the volume up button and then the volume down button, and long-press the side button while connecting it to your computer. The buttons should be pressed one after the other.
You should see the following after doing all these:.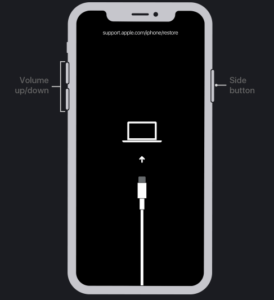 iPhone 7
iPhone 7 requires a slightly different button combination from iPhone 8.
1. Power the phone off just you did above.
2. Connect the phone to your computer as you press the volume down button. Continue holding the button till you see the recovery screen.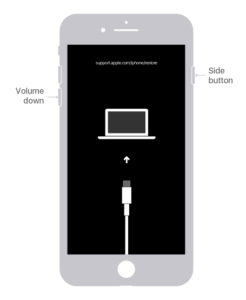 iPhone 6S or older
After you turn off the iPhone, plug it into your computer, and press down the home button till you see the recovery mode screen.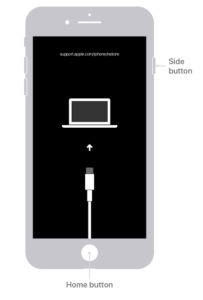 2. Next, you can now use the recovery mode to reset your passcode. Plug in your iPhone to your computer and launch iTunes. Then force restart your device. You'll see on the screen options to either Restore or Update. Hit Restore.
Your iPhone will then be reset. The software for your iPhone will be downloaded and after that you can set up your device.
Reset Remotely via iCloud
If you'll love to do the reset remotely, you can through iCloud. This can suffice when you don't have your phone close by but it is connected to WiFi or mobile data.
1. Sign into iCloud and select Find My Phone. Select the device you want to reset.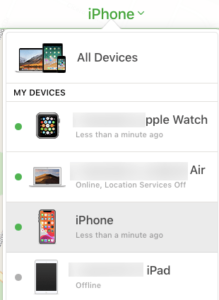 2. Hit Erase iPhone.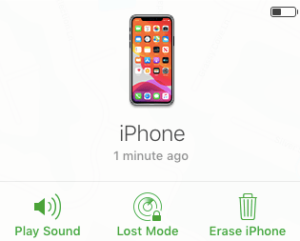 No matter where your device is, once it is connected to the internet, all data on the phone will be erased.
You can then restart the phone, and set it up.
How to Reset your Passcode when you Know Your Passcode
You may just want to change your passcode and not necessarily have forgetten it. Here's how:
1. Navigate to Settings > Face ID & Passcode.
2. Input your passcode, and hit Change Passcode.
3. Input your old passcode one more time, and then enter the new one twice.
Rounding Up…
It could be frustrating when you can't remember your passcode. What's more bad is when you didn't backup your iPhone and you have to lose everything during reset. Whether it happens like this or not, you'll want to have your phone opened back. This article did justice to that. We hope you found it helpful? If you did, kindly leave a comment and don't forget to share.