How to Reset VLC Media Player Settings or Preferences
This will guide you on How to reset all VLC Media Player preferences.
Is your VLC Media player acting abnormally or you changed some settings that is affecting your viewing or playing capability?
Is your VLC media player not acting the way it was acting before?
Is your VLC Media Player now too slow?
Is your VLC Media player misbehaving?
Is Your VLC Media Player exhibiting any form of problem?
Are You unable to resize the screen?
This will lead you to reset the preferences or settings to factory or software default.
Reset VLC preferences after Launch
Launch VLC Media Player

On the menu bar, Click on Tools, then click on Preferences OR Press CTRL + P on your keyboard.

The Preferences window will open, on the lower left hand corner, click on Reset Preferences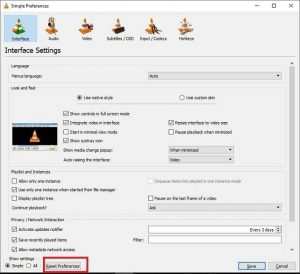 Reset VLC Preferences or Settings on Start Menu
Press the Window Button on your keyboard OR Click on Start

Scroll down to VideoLAN, expand it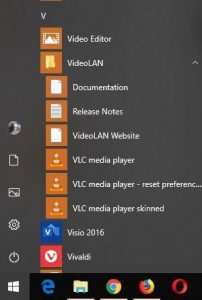 Click on VLC Media Player – reset preferences.
Hope, with this you have been able to reset the Preferences or Settings of VLC Media Player in order to effectively and to enjoy your VLC Media Player experienc.
Please comment below for any issues faced while going through this process.