Social media platforms help our lives to be easier. Communication can be quickly done with the help of a social network. More often than not, it where people connect with each other and have fun.
Twitter is one of such platforms. Twitter is a powerful tool to share information with the world. But beyond that people also network and build relationships. However, things like abuse, and toxicity show up on the platform.
This toxicity can be felt when someone picks on you by mentioning you in a tweet. Naturally, you will want to remove yourself from such tweet, but can you really do that? Let's find out…
Is it Possible to Remove Mentions on Twitter?
Actually, you cannot completely remove any mentions on your own on Twitter. Twitter is big on tweets being public hence that option is not available.
One of the things you can do is to approach the user that mentioned you. But in a case where the person decides to deliberately hurt you, there's not much you can do.
There's however a workaround that can enable you remove yourself from the mention. You can do this by this blocking or reporting the tweet
How to Block a User
When you block a user, all their tweets at removed from your feed. Anyone you block will no longer be able to send you message or follow your account.
Here's how to block an account on Desktop and mobile.
On Mobile
1. Launch the Twitter app.
2. Next, tap the "Bell" icon at the bottom of the screen.

3. Navigate to the "Mentions" tab.
4. Find the mention you want to delete from your timeline.
5. Tap the three dots icon beside the tweet owner.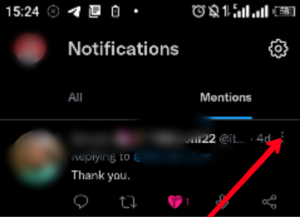 6. Hit "Block @username"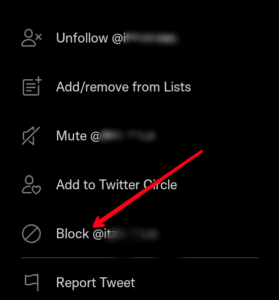 7. You'll see a pop-up. Confirm your action by tapping "Block" again.
Once you do this, you won't see their tweets again on your Twitter feed.
On Desktop
1. Open the Twitter website
2. Click the "Notification" option by the left.

3. Navigate to the "Mentions" tab.
4. Locate the mention and click the three dots icon.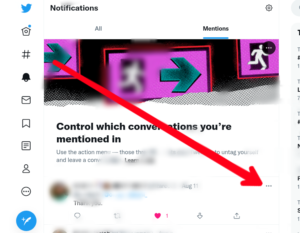 5. Choose the "Block" option.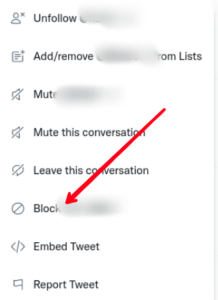 How to Report Tweets or Users
You may find a mention that's very abusive which can make you want to report such. Twitter has an option for this. You can do this either on the mobile app or on desktop.
On Mobile
1. Tap the "Bell" at the bottom bar of Twitter.

2. Next, navigate to the "Mentions" tab and find the tweet you wish to report.
3. Tap the three-dots icon beside the tweet owner.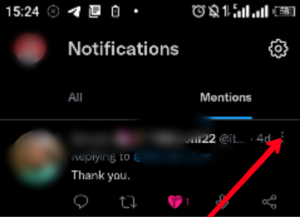 4. Hit "Report Tweet".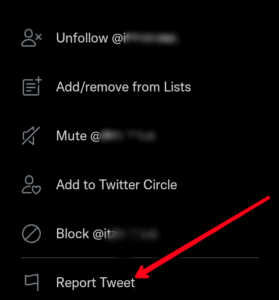 5. Next, choose a reason why you want the tweet reported.
6. Finally, tap "Done".
On Desktop
1. Open the Twitter website on your preferred browser.
2. Next, click on the notification menu denoted by a bell icon.

3. After that, move to the mention tab.
4. Now, click on the three dots icon.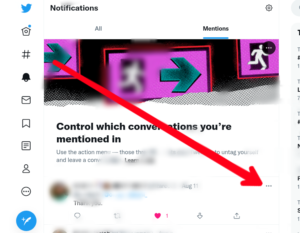 5. Select the "Report Tweet" option.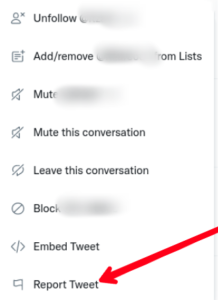 Rounding Up…
To stay sane on a place like Twitter, it is important to control what goes on your feed. Although Twitter doesn't have an exact option to remove mentions, by using the tips we provided, you can alienate yourself from such tweets. We hope you found this helpful? If you did, kindly leave a comment and don't forget to share…