How to Like or Add TikTok Videos to Favorites
TikTok is a social media platform that's different from the rest. With posts in form of videos and songs that that thrill you, you can stayed glued on the platform for hours, excited and laughing.
Videos are the main thing in TikTok. Creators create videos and add songs to spice it up. If you've been on TikTok for a while now, you'll notice that there are interesting videos and songs that you'll really like to save. In this guide, we'll show you how to save them.
How to Like a Video
TikTok has a lot of videos and songs and you'll want to be able to view them again at another time. To make it easier, it is better to just like the video.
To like a video, you'll tap the heart icon.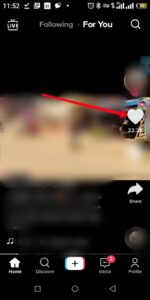 If you want to find the video, it's not far. We'll show you how
The videos you like will be on your profile and you'll have to get there to find the liked videos.
1. To get to your profile, tap the Profile icon at the lower right-hand corner of the app.
2. Navigate to Edit Profile and look under the option for the three icons there. Locate the one that looks like an heart with a line in the middle. This will open up your liked videos and you can explore it.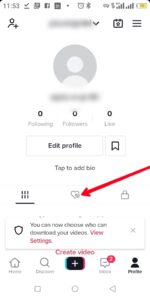 If you want to find your favourite video more easily, there's another way.
How to Add a Video to Favourites
Now, you'll get to understand that there are two different things: Liking videos, and adding videos to Favorites. You may prefer adding a video to favorite as opposed to liking the video.
The Likes page will show all the videos you've liked while the Favorite page just saves the ones that you chose as favorites. You'll easily find a video in Favourite because you won't have as many videos to sift through unlike the Likes page. Here's how
1. Tap the Share icon as the video is playing.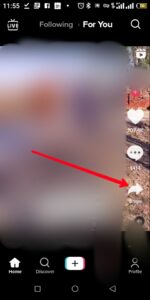 2. Tap on 'Add to Favorites'.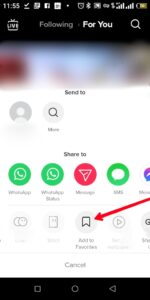 To find your favorite videos:
1. Go to your profile. You'll see the Profile icon down at the right side.
2. You'll find a small icon beside the Edit Profile button. Tap it. And all your favorite video will be displayed.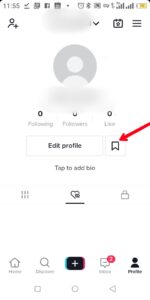 You'll see the items in the Favorite page categorised into hashtags, sound, effects.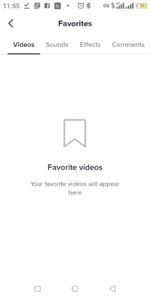 How to Add Songs to Favorite
Since TikTok works with songs, you are bound to hear various kinds of songs that will catch your interest. If you love music, then this feature is for you:
1. Tap the little circular icon at the bottom-right of the post that has your favorite song. You'll see the name of the song and artist.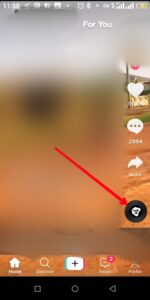 2. Next, tap Add to Favorites and it will be added to the Sound page.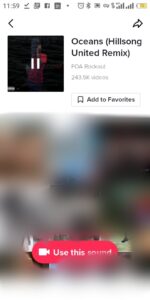 Rounding Up…
TikTok is an amazing world of its own. Sharing videos and getting thrilled is what keeps the platform moving. And if you find a video you like and want to save, adding to Favorites is the best way to do it. If you found this guide helpful, kindly leave a comment and don't forget to share…