How to get Salary advance from Access Bank Using USSD and Mobile App (QuickBucks). Access Bank Salary Advance using USSD Code and without internet on Your Mobile Phone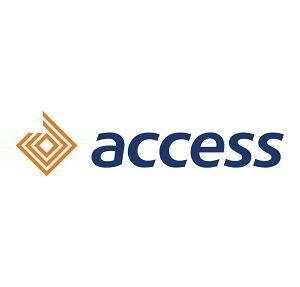 Requirement and Eligibility for Access Bank Salary Advance
Salary earners whose salary account is domiciled in Access Bank
Salary earners with minimum net monthly salary of N100,000
Your loan would be automatically debited from your salary account.
Your eligibility will be affected by any of the following:
If you have unpaid loans in Access Bank or other Banks.
If your salary account is incorrect or you used a phone number not linked to your BVN
If there are no evidence that you received salary into your account in the last 45 days
You have a running PayDay loan
The salary advance provides you with up to 100% of your monthly salary as an advance to meet your urgent financial needs and repay for 3 months with Salary Advance.
Time Limit of Access Bank Salary Advance or Tenor of Loan
Three Months (3 Months)
No documentation required
No collateral required
Charges for Access Bank Salary Advance (Interest for Access Bank Salary Advance)
Interest fee of 4% (on reducing balance), Management fee of 1% and insurance of 0.2% (all taken upfront front).
The processes listed below will guide you on How to salary advance of up to 100% of your monthly salary to Access Bank account Using USSD Code :
How to Get Access Bank Salary Advance Using USSD
You can request for a Salary Advance by dialing *901*11*1# on the your phone,  then follow other instructions made available to you.
How to Get Access Bank Salary Advance Using Mobile App (QuickBucks)
Download the App, QuickBucksfrom the Google Play store or from the App Store, Install and apply thought the QuickBucks App.
Hope with this, you have learnt How to get Salary advance from Access Bank Using USSD Using USSD Code with any phone.
Please share and like below, also comment below for any problem faced or encountered.