Twitter is a popular social messaging platform for sharing information quickly and also sharing humorous posts that can go viral. The rate at which people tweet can mean that you would have a lot of tweets in your years of being on the platform. Many tweets means more work in searching for a particular old tweet. So how can you search for tweets more quickly? In this guide, we explore how to search for your own tweets on Twitter.
How to Search Your Own Tweets on a Desktop Computer
On your PC or Mac, you can use the Twitter advanced search tool to access your tweets. Here's how to use it:
1. Go to your Twitter account
2. Locate the field that says 'From These Accounts' and enter in your username. You will get only tweets hour from your account this way.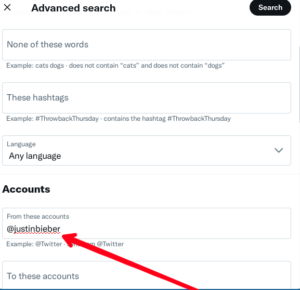 3. Fill out of of the fields or you may fill out more than one to get specific results. You can use various search query like a phrase, hashtags, group of words, dates and more.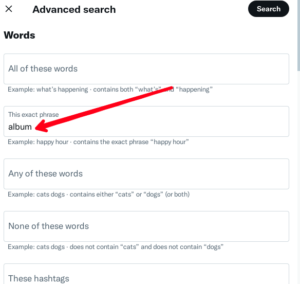 4. Hit the Search button to see the search results.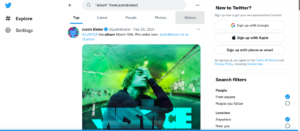 How to Access your Tweets via Twitter Archive on a Desktop Computer
You can request for all your Tweets by downloading your Twitter Archive. Although time-consuming, you can be sure to access all your tweets.
Here's how to download your Twitter Archive:
1. Click "More" and locate 'Settings and Privacy'.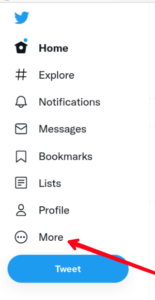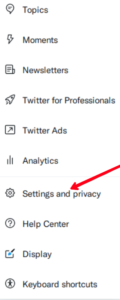 2. Next, click the option 'Download an Archive of your Data'.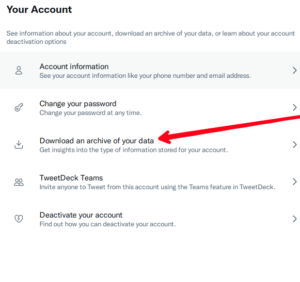 3. Input your password to proceed and then hit 'Request Archive'.
This will initiate a download that is a ZIP file that you can save to your computer.
How to Search your Own Tweets on Android
Twitter for Android also has options for searching you tweets. Follow the steps below to find your tweets on your Android device.
1. Go to your account on the Twitter app.
2. Locate and tap the magnifying glass (search) icon on the menu tab.
3. In the search bar, type in "from:(insert your username here)".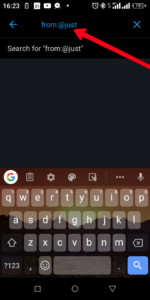 4. There are filter options to help narrow down your search: by hashtag, keyword, date or user mentions.
To use the date range option, you'll have to use this format:
"since year-month-day until year-month-day."
To use user mentions, enter "@" followed by the username you mentioned.
There are also filter option available. To access them, tap the tabs at the top. Here are the options: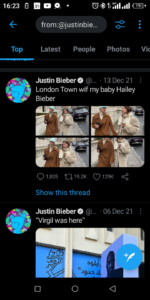 Top – selecting this displays top tweets
Latest – by selecting this, latest tweets will be displayed
Photos – This displays photos that associated with your search
People – selecting this displays all users that align with your search query
Video – selecting this will display videos that align with your search query.
News – this shows tweets that have news articles
Periscope – choosing Periscope will show tweets that are associated with live streams from Periscope.
How to Search your Own Tweets on iOS
iOS users can also search for their own tweets on their Twitter app. Here's how to use it:
1. Launch the Twitter app on your iPhone.
2. Tap the Explore tab denoted by a magnifying glass.
3. Tap the search box and enter your username. Then hit Search. You'll see a feed of results from your profile consisting of tweets photos, and more.
4. You can use the filtering option by selecting any of the options: Top, Latest, People, Photos, Videos, News, or Broadcasts.
How to Search Your Old Tweets by Date
If you want to search your old tweets by date you can do that easily with Twitter's Advanced Search tool. Here's how to use it:
1. Locate the "From These Accounts" field and enter your username.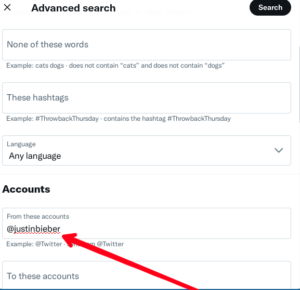 2. In the "Date Range" field, enter the time range you want to find tweets from.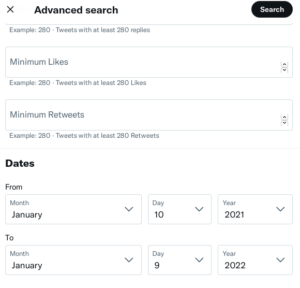 3. Hit the "Search" icon.
How to Access your own Deleted Tweets
You can easily access your deleted tweets via Twitter Archives.
1. Navigate to your settings in Twitter.
2. Select the option "Account" and then "Archives on Twitter".
You can then download and find the deleted tweets in the archive.
Rounded Up…
Twitter is such a great place to be. Tweeting is the heart of the platform and finding your old tweet can bring memories you wouldn't want to forget. If you found this guide helpful? Kindly leave a comment and don't forget to share…