How to Edit Audio Tags Using Mp3tag
Audio tags provides information about an audio, like the Title, Album, Album Artist, Year and other information available
Video tags also provides information about a video like the Title, Publisher, Copyright information and other information available.
Mp3tag can be used to edit this tags in both video and audio files.
You need to download the Software and Mp3tag and then install on Your Computer System
To edit audio and video tags on Mp3tag, Please follow the instruction listed below:
1) Right click on the audio file, then click on Mp3tag.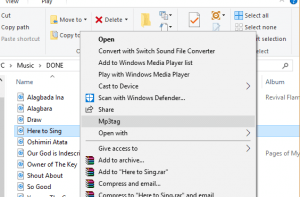 2 )The Mp3tag window will open.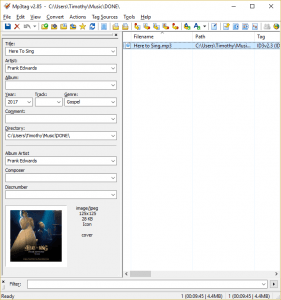 3) Select the Audio file on Mp3tag interface .
4) On the Mp3tag interface, in the left hand side,  You can edit the Title, Artist, Album, Genre, Year, Track, Comment, Album Artist, Composer and Disc Number. You need to press the Save Button after carrying edition of any of the field or press Ctrl + S on your Keyboard.
NOTE: Other forms of advance audio tag editing can be carried out using Mp3tag.
Hope with this, you have learnt How to Edit Audio or Video Tags with Mp3tag.
Please share and like below, also comment below for any problem encountered.