Instagram is a popular social network platform. The image sharing service boasts of a billion users. Common to the platform is sharing of photos and videos and new features are always added on regular basis. People follow other people to catch up on their updates.
Instagram has a feature that is not too obvious – The Drafts Feature. This feature allows you to prepare posts down without posting immediately. The only problem is that the process is not intuitive. In this guide, we'll show you how to use drafts on Instagram.
How to Create a Draft on Instagram
It is very easy to create a draft to publish later. Follow the steps below to achieve this:
1. Launch Instagram on your device.
2. Select the "+" icon to select an image.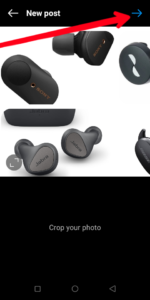 3. Next, make some edits. You have to make some edits before you can see the draft option. Editing can involve adjusting image brightness, filters or even just putting up a caption.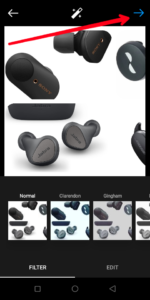 4. After making the necessary edit, then tap the back icon at the top corner.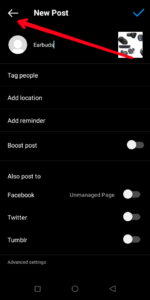 5. Hit "Save Draft" from the menu that appears.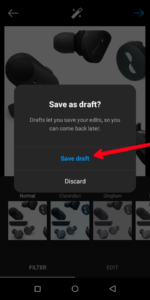 You'll notice that the process for creating a draft is the same process you go through when trying to make a post that you want to post.. But in the case of drafting, you won't tap the Post button, instead you'll have to tap the option to go back which will then bring up to option to Save to Draft.
How to Locate your Drafts on Instagram
If you are just using drafts, it may be challenging to get where your drafts are. In this section, we'll cover how to find your Instagram drafts
1. Launch Instagram.
2. Next, select the "+" icon to upload a post.
3. Next, tap Post.
4. You'll then see "Drafts" in the menu. Simply tap on it.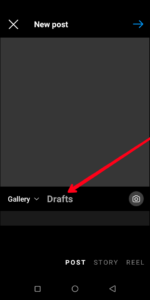 5. Select the draft you made before now and select "Next".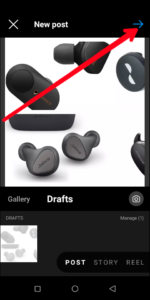 6. Now, complete the post the normal way and then share it
When posted, the post will look like every standard post. There's no distinction at all to show that it was a post from "Drafts".
How to Make Edits to Drafts on Instagram
After getting to your draft, you may edit it. This can be a last minute edit or just something you feel should be added. Here's how make edits to your draft.
1. Go to the draft by following the steps above.
2. After selecting the draft, tap the next icon at the top right. Next, tap Edit below the image.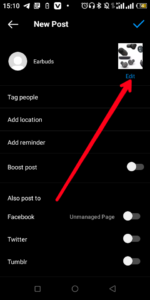 3. Make the necessary edit.
4. Now, post your draft.
How to Delete a Draft on Instagram
If for any reason you don't want to use a draft and just want to delete it, you can do so. Here's how to do it:
1. Launch Instagram.
2. Next, tap the "+" icon to create a post.
3. After that, select "Drafts" and tap "Manage"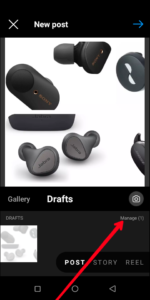 4. Select the pencil icon which you'll see at the top right.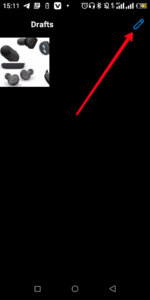 5. Now, choose the draft you want to delete and select "Done".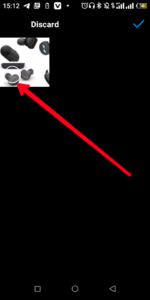 6. Then, hit "Discard".
If you wish to delete all your Instagram drafts on Android, go to your phone settings and tap on Apps. Next, select Instagram and clear the cache. Clearing the cache will delete all your drafts also.
Rounding Up…
Instagram can be a very useful app for your brand or business. If you wish to create content for your audience, and don't want to post it immediately, this draft feature will be very handy. We hope you found this guide helpful? If you did, kindly leave a comment and don't forget to share…