Google has many services that it powers. From Gmail, to Docs, to Meet, the Google ecosystem is a robust one. However, there is one important thing that connects all these apps together, and that is your Google account. Google designed a Google account in such a way that it can allow you make use of as many Google services as possible.
One thing you might have discovered is that the first account you log in with on your web browser becomes the default account. That is, anytime you open any of the services, it is this account that opens.
What about if you want to change this default account to a different one. Yes! That's possible. You can do it on a web browser. Though it may be tricky, but it is actually simple. In this guide, we explore how to do this:
How to Change the Default Google Account on a Computer
If you're a Windows, or Mac user, you can access your Google account in a similar ways on these platforms. Given that you access Google on a browser, it is basically the same. Google's default way of handling account is that it takes the first Google account that you use to login as the default account on your browser. So to set another account as default, you have to log out of all other accounts. Here's how to set another account as default account.
1. Launch your preferred browser, and go to Google.com.
2. Next, click on your profile photo at the top right.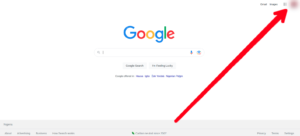 3. Select "Sign out of all Accounts".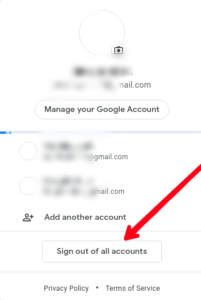 4. You'll then see that your profile icon disappears. Next, click "Sign in".
5. Now, log into the accounts you want to set as default.
6. Once you do all these, this account will then be opened anytime you try to access any Google services.
For example, if you want to use Gmail, the account that will open is the one you just set as default. That is the one that was signed into first.
How to Change the Default Google Account on Android
Managing your Google account on Android is not really straightforward. This is why we recommend using Google Chrome to do this. With Google Chrome, your can change your default Google account. Here's how:
1. Open Chrome.
2. Now, go to mail.google.com, and then tap on the three lines icon at the top-left.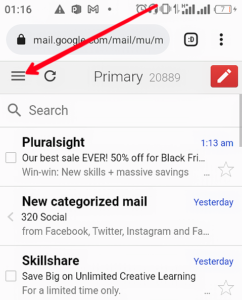 3. Now, tap on your email address which you'll see at the top. This will reveal the current Gmail account.
4. Now, tap "Manage your Google Account".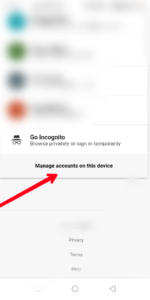 5. After that, select "Sign Out".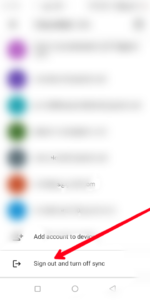 6. Then, start again and sign in with the account which you wish to use as default.
How to Change the Default Google Account on iOS
To change your default Google account on your iPhone or iPad, follow the steps below:
1. Launch "Settings" and then "Mail".
2. Now, move down the screen and select "Default Account".
3. Now, select the email account you want mails to be sent from automatically. This will be your default account.
Rounding Up…
Google allows you to have many account on your browser which makes it a versatile platform. This enables you to switch between your various accounts at will without the need to log out. But to change your default account is not as straightforward, but this guide presents a simple trick. We hope you found this guide helpful? If you did, kindly leave a comment and don't forget to share…