Social Media is a major part of our lives. Everyday, we spend a good chunk of time browsing the feeds, connecting with people and messaging loved ones. What's more? More features are being added on various social media platforms to keep users engaged.
Instagram is one of those apps that has undergone many iterations with exciting features being added. Some of such features are Stories, IG Live, and the more recent one, Reels. These feature rely heavily on music and many users intentionally add music to make things more interesting.
If you want to know how to add music to your Stories, Reels, or Posts, you have come to the right place. Let's dive right in…
How to Add Music to an Instagram Story
You can add music to an Instagram story from the app whether on Android or iOS. The album art or the lyrics will appear on your Story but you can resize it. Here's how it is done:
1. Open the Instagram app, and then tap "Your Story" at the top-left.
2. Next, you can now start to add photos. You can add a single photo pr multiple photo. Start by adding the first image or video and then select more. Tap "Next" when you're done with that.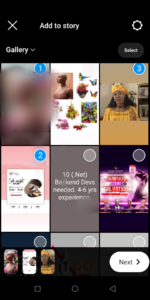 3. Next, select the style you want to use for your Story. You can choose "Layout" for a collage story or "Seperate" to put each image or video into a single segment. When you choose "Separate", you will need to edit each one.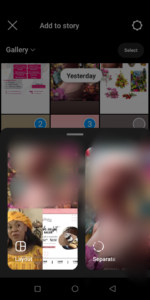 4. Now, we are getting to some editing. Tap on the "Sticker" icon at the top of the screen. Now, select "Music Sticker".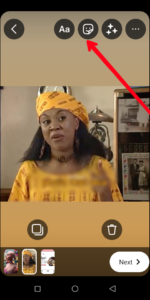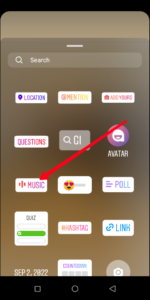 5. Instagram will show recommended songs and you have different categories you can choose from. You can also preview each track with the "Play" icon.
6. Next, select a song to add it to your post or story.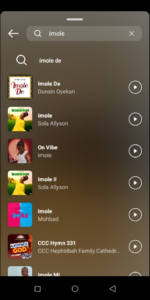 7. Adjust the "Slider Bar" which you'll see at the bottom to change the song position. The lyrics will be displayed as you slide.
8. Hit "Done" once you're done with the process.
9. You can do some further editing. Reposition, rotate or resize the lyrics if you wish.
10. When you're done with all these, tap "Next".
11. Next, tap "Your Story" which you'll see at the bottom. This will post it to your Instagram Story.
How To Add Music to an Instagram Reel
Instagram Reels is an innovative way to share what's going on with you on the platform. You can post video content on Reels, do some nice editing, and also add music. Follow the steps below to add music to a reel:
1. Tap the "+" icon at the top right of the Instagram home page. Next, select "Reels".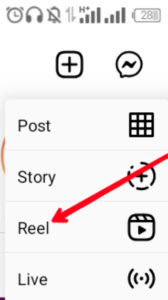 2. Now, record a reel or select a video from your gallery.
3. After that, select the "Music" icon at the left.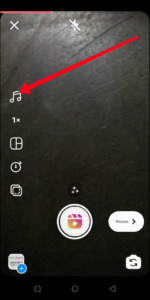 4. Now, select the music track you wish to import into the Reel.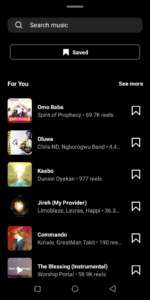 5. Next, adjust the slider at the bottom to choose the section of the song you are using for the Reel.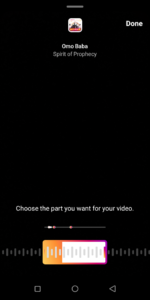 How to Add Music to an Instagram Post
You can add music to an Instagram post, but you can't do it directly on the Instagram app. To add music to an Instagram post, you'll need to use a third-party app to do this. You can use apps like Inshot, KineMastser or Capcut to do this. Head to the Google Play Store or Apple App Store to get these apps downloaded to your device.
Rounding Up…
A great part of making stories, reels and posts is adding music that your audience can vibe with. Music can make the difference between an interesting video and a "dry" one. So what are you waiting for, get some music into that story. We hope you found this helpful? If you did, kindly leave a comment and don't forget to share…