In the world of work, there are certain terminologies you will come across. You'll needs to know what these means when you want to engage in things live writing a resume, or going for an interview. Two of such terminologies are Soft skills, and hard skills. It is important to possess certain hard and soft skills to work in any environment or field.

Probably, you are wondering what they mean.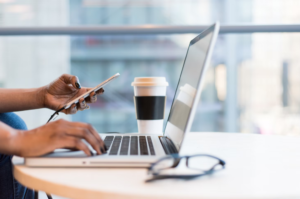 Hard Skills and Soft Skills: What are the Diferences?
Hard skills are job-related competencies and abilities that are necessary to complete work, while Soft skills are personal qualities and traits that impact how you work. Hard skills are often applicable to a certain career; soft skills are transferable to any type of job.
The key differences between hard and soft skills are how they are gained and used in the workplace. Hard skills are often gained through education or specific training. They include competencies like programming, coding, and how to use software, or another tool.
Soft skills are more often seen as personality traits you may have spent your whole life developing. They include how you manage your time, communicate with other people, or confront a difficult situation for the first time.
Hard Skills can also be referred to as Technical Skills. They're the technical knowledge or training that you have gained through any life experience, including in your career or education. For example:
If you've taken a data entry class, you may be proficient in the use of excel.

If you are trained as a website designer, you should be able to build websites.
For every industry, there's a specific technical skill you must possess. Else, it becomes impossible to thrive there.
Some of the most in-demand hard skills include:
Database management

Adobe software suite

Network security

SEO/SEM marketing

Statistical analysis

Data mining

Mobile development

User interface designPrioritise

Marketing campaign management

Storage systems and management

Programming languages (such as Perl, Python, Java, and Ruby)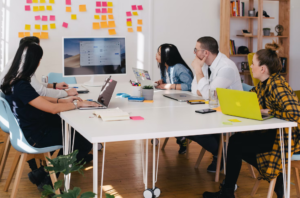 More on Soft Skills
Soft skills, on the other hand, are personal habits and traits that shape how you work, on your own and with others. Effective communication, for example, is a key soft skill many employers seek. Some others include dependability, effective teamwork, and active listening.
93% of employers want to see soft skills on your resume. However, you need to show, and not just tell, what soft skills you have.
Here are some action words you can use to demonstrate soft skills on your resume:
1. Teamwork – This is the ability to work effectively in a team.
Keywords:
Morale
Support
Example: I supported the team to create compelling content to improve their brand visibility on social media.
2. Communication – The ability to exchange ideas and information accurately.
Keywords:
Negotiatng
Presenting
Example: I presented the slides for the training we had for new in-takes last month.
3. Analytical Thinking – This is the ability to collect and process data related to a problem.
Keywords:
Research
Developing strategy
Example: I researched and developed a marketing strategy to increase the sales and revenue of the organisation.
4. Flexibility: This is the ability to adjust to changes.
Keywords:
Quick learner
Prioritising
Example: I was able to learn the customer relations template within 24 hours of joining a communication firm
We hope you found this guide helpful? If you did, kindly leave a comment and don't forget to share…