GSM and CDMA Numbers Prefix in Nigeria (MTN, Glo, Airtel, 9mobile Nigeria Prefix)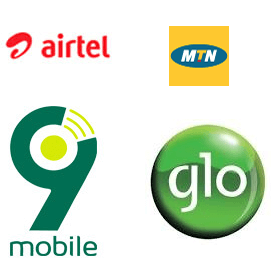 The Global System for Mobile Communication (GSM) and Code Division Multiple Access (CDMA) providers have been provided with several prefixes by the Nigeria Communications Commision (NCC).
The knowledge for various GSM providers (MTN, Glo, Airtel, 9mobile) and CDMA operator (Starcomms, MTel, Visafone, Multilinks) is required to determine the cost of communication and messaging.
Below are a list of prefixes for network providers.
MTN NG 0803, 0703, 0903, 0806, 0706, 0813, 0814, 0816

GLO NG  0805, 0705, 0905, 0807, 0815, 0905

AIRTEL 0802, 0902, 0701, 0808, 0708, 0812

9Mobile 0809, 0909, 0817, 0818
We believe this information was of help.
Use the comment box below for your contributions, inquiries and questions.
Please share with friends on social media channels.