Change Subtitle Size, Color, Background on XPlayer (Android).  Make Your Subtitles Bold for XPlayer Media Player For Android
By Default, The Font Size is Normal, The Default Text Colour is White, The Default Outline colour is Black, A Shadow is added by default and there is no background and The default subtitle position is 0px, ( that is below).
In order to change the Subtitle Font Type, Font Size, Font Colour, Please follow the instruction listed below1) First of all, launch the XPlayer Player. (Open the video, you want to synchronize (sync) the subtitle and launch the subtitle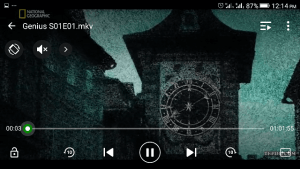 2) Touch the screen of the player, in the upper right hand part,  press, click or touch the three dots (Where the Red box is).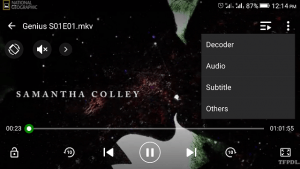 3) A drop down menu, Click, press or touch the subtitle option.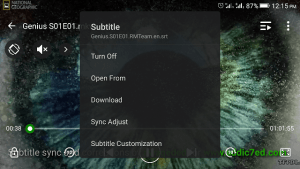 .
4) A window will open, You will see Subtitle Customization, Press, touch or click on Subtitle Customization. The Subtitle Customization option will show with customization of size and colour.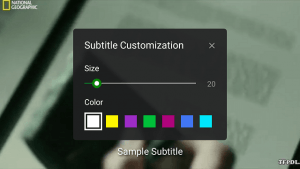 5)In here you can change the Subtitle Size, click, press or touch "Subtitle Size" and change to from 15 to 60.
6) You could also change the subtitle color, click, press or touch "Color" and change to either White, gray, pink, blue, yellow or Green.
7) As You are changing the subtitle, a sample subtitle will be shown in the screen to see real time changes and settings.
Hope with this, you have been able to Change the Subtitle Size, Color, Background on XPlayer For Android to that of Your choice.
Please Share and Comment below.