Address and Phone Number of Carlcare Service Center in Kenya
Carlcare Service Limited was established in Hong Kong on 26th November, 2009 whose aims are to provide professional service support to mobile phones and other electronic consumer products. With the concept "Yes! We care".
Carlcare provides clients with timely, reliable, professional and satisfying service. With years of efforts, it has become a leading service brand for consumer electronics in South East Asia, Middle East and Africa. With the powerful quality assurance system and experienced quality team, Carlcare is doing its best to provide every client the best service.
Every Carlcare center owns advanced technologies with powerful equipment, which makes sure that every customer can enjoy our professional and intimate service. Meanwhile, we welcome feedbacks from any customer, which can help us to improve our service from every aspect.
Carlcare in Kenya services iTel, Infinix and Tecno Phones, they also provide spare parts of this devices.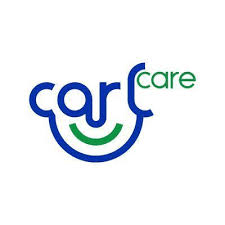 Below are the Carlcare centers by Cities, Please use the Quick Navigation to Select Your City and then check for the closest center to You. Thanks
Nairobi
Carlcare-Nairobi
2nd Floor, Caxton House, Kenyatta Avenue, Nairobi, Kenya
Egatee(ANANAS)
Ground floor,Ananas Mall, Garissa Road,Nairobi county.
Egatee(GALLERIA)
Ground floor, Galleria mall, Karen rd,Nairobi county.
Egatee(GATEWAYMALL)
Ground floor, Gateway Mall, Mombasa Road,Machakos county.
Egatee(GREEN SPAN)
Ground floor,Green span mall,Savanna road,Nairobi county.
Egatee(Nairobi)
Ground floor,Telephone House, opposite Holy Family,behind huduma centre,Nairobi.
Egatee(T MALL)
Telkom shop,Ground floor,T-Mall , Langata Road,off mbagathi way,Nairobi county
Egatee(TRM)
1st floor,Thika road shopping mall,Thika road
Egatee(TWO RIVERS)
ground floor,Two rivers mall,Kiambu road.
Embakasi
Dreamworld Entedrises, Southfield mall,First floor, near Kobil,aidort road, Nairobi County, Kenya
Kangemi
Global link Communication,ground floor,Kangemi shopping centre next to Nafuu supermarket,Nairobi county.
Bomet
Techplex LTD, opp. Dana Supermarket, Bomet County, Kenya
Bungoma
Bungoma Mobiles, Moi Avenue Street, opp. Jhetia Supermarket, Bungoma, Kenya
Buruburu
Jowakenq airtel 2 shop,point Mall ground floor,opp Naivas,Nairobi county
Busia
Busia mobiles,next to john studio,along kisumu-busia road,busia county
Busia02
Motcom (K) opposite Taxi park along Kisumu-Busia road,Busia county
Chuka
Genarations Electronis and Allied ltd ,groud floor, Captain Building, next to Mpendwa Petrol Station, along Meru Highway,Tharaka-Nithi Couty, Kenya
Diani
Egatee(Diani)
First floor,Centre point complex, nextto safaricom shop, Beach Road,Diani.
Egatee(Valley rd)
Ground floor,Telcom Plaza building,valley road near CITAM entrance,Nairobi.
Eldoret
Carlcare-Eldoret
4th Floor, alongside Safaricom Customer Care, Wing B, Metro Towers, Oginga Odinga Street, Eldoret, Kenya
Egatee(Eldoret)
Ground floor,Telephone House,Kenyatta Street,next to posta,Eldoret.
Emali
Camuco Angels, near Thome Bar and Resturant, Makueni Ounty, Makueni County, Kenya
Embu
Egatee(Embu)
Ground floor,Telcom House,Kubukubu Road, opposite Maguna Andu supermarket,Embu
Embu
carlcare collection point,highway building,Kenyatta avenue,next to shell petrol station ,embu county
Garissa
Egatee(Garissa)
Telkom shop,Ground floor,Telcom building,harambee street,Garissa county.
Garissa
Bulle Communication,Biashara street next to haluho store,Garissa county,Kenya
Githunguri
Mercom Ventures, Githunguri town, OPP market, Kiambu county.
Githurai
Githurai 45
Githurai Elite Digital Centre, Opp Equity bank, Githurai 45-44 Rd, Kiambu county.
Hola
Mashallah Entedrises,opposite Prison,tana river county,Kenya
Homabay
Telken Tech,Konyiego building,opposite little nile hotel,along homabay-rongo road,Homabay county, Kenya
Egatee(Industrial Area)
Ground floor,posta building,dar salaam road,Nairobi county.
Isiolo
Mobistar mobiles,Ilhan shopping centre,next to Equity Bank ,ground floor,Isiolo county,Kenya
Kagio
J.C Communication,kianjogu plaza,Baricho road,opposite main stage,kirinyaga county,Kenya
Kahawa Sukari
suncom ,Quickmart supermarket,1st floor,opp Engen petrol station,Kiambu /Nairobi county
Kahawa West
Gulf Mobile Solution,Opp Equity Bank Atm and Kenol Kobil Petrol Station,Nairobi county.
Kakamega
Egatee(Kakamega)
Telkom shop,Ground floor,Telkom building , Sudi Road,opposite national oil, Kakamega county.
Kakamega
Macom Communication, Canon Awori St., opp. Postbank, Kakamega County, Kenya
Kapenguria
Jollyland phones ,Cumkou Building , opp. Lokita Plaza Makutano, West-Pokot County, Kenya
Kapsabet
Max Electronics, Ground floor,Water gate Building , Opposite Kapsabet main stage, Nandi county, Kenya
Kapsabet
Max Electronics, Ground floor,Water gate Building , Opposite Kapsabet main stage, Nandi county, Kenya
Kawangware
Egatee(Kawangware)
Telkom shop, Inside naivas supermarket,Naivasha Road ,Nairobi county.
Kericho
Carlcare-Kericho
2nd Floor, Bethany Investment Trust Ltd, Opp. Family Bank,Kericho, Kericho County, Kenya
Egatee(KERICHO)
Ground floor,Telekom House,Temple Road,next to posta,Kericho.
Kerugoya
Mercy Communication,ground floor Maina Chemist building,behind Cleanself Supermarket, Keroguya County, Kenya
Kiambu
Cesscom wireless ltd, Kigina house, ground floor, Biashara street next to the kangangi market,Kiambu county,
Kibwezi
Camuco Angels,Sharriff centre building, kibwezi road,Across KCB Bank,Kibwezi Stage, Makuen County, Kenya
Kikuyu
Gemini Konnection,opposite posta,near KCB bank,kikuyu county,Kenya
Kilifi
Egatee(Kilifi)
Telkom shop,opposite Moga, biashara street,kilifi town,Kilifi county.
Kilifi
Fahad Electronical and Hardware, Kilifi Shopping Arcade, Biashara Street, Kilifi County, Kenya
Kisii
Carlcare-Kisii
Groud Floor,Ouru Complex,Kisii-Kisumu Road, Kisii County, Kenya
Egatee(Kisii)
Ground floor,Kisii Exchange building,Kisii county.
Kisumu
Carlcare-Kisumu
1st Floor, above Parking 3, Wing B of Nakumatt Mega Plaza, Kisumu, Kenya
Egatee(Kisumu K)
Telkom Plaza, ground floor, Oginga Odinga Street,Kisumu.
Kitale
Egatee(Kitale)
Ground floor,Telcom building,next to posta,Kenyatta Road,Kitale.
Kitale
Branded Communication Agency LTD,Old safaaricom shop, Kenyatta street,Nzoia county
Kitale
Cross Road Elctronic, Ground floor,Vision Gate Hotel, opp. old Kitale Police Station, Robert Ouko Street, Kitale County, Kenya
Kitengela
Jodytech mobile solution,shop F18 ,Red heron mall,namanga rd,kajiado county
Kitui
Generation Electronics Kitui G ,Makuti Street, opp. KCB Bank, Kitui County, Kenya
Lamu
Metro Super Sounds,gound floor,BBC building, Lamu-Langoni Road, Lamu County, Kenya
Limuru
Cesscom wireless ltd, New kimuchu building, ground floor, next to the cooperative bank ,Limuru county,
Lodwar
Mandera mobile,Ground floor,Rikana building,opposite lodwarhills hardware Turkana county,Kenya
Loitoktok
Najra Agencies ,ground floor,Ndengwa Building,Kajiado county,Kenya
Lunga Lunga
Ngao Communications, Lukalawaya building,ground floor,opposite fister -lu chemist, makwenyeni road ,kwale county.
Luthuli
Carlcare-Luthuli
2nd Floor, Complex House, Luthuli Avenue, Nairobi, Kenya
Machakos
Egatee(Machakos)
Machakos Exchange, Mwatuwangoma Road,next to posta,Machakos.
Machakos
Tricom Technologies LTD, Shanbad House,ground floor, opp. Mutisya Gardens, Machakos County, Kenya
Makongeni
Egatee(Makongeni)
Jamco Gadgets,Ground floor,London house, OPP Family Bank, OPP market, Kiambu county.
Malaba
Gidee Entedrises, behind Frarims Supermarket, Malaba County, Kenya
Malindi
Egatee(Malindi)
Ground floor,Telephone House, Kenyatta Road.Malindi.
Malindi
Abdulughuman,Opp. sujuu building, Jamhuri Road, Kilifi County, Kenya
Mariakani
Emris Mobi Centre,ground floor,awatch building,mombasa-nairobi road,next to KWFT Bank, Kilifi county.
Matuu
Generation Electronic and Allied ltd ,ground floor,Shambani House, KCB faulu road,next to Beer Garden Matuu,Machakos County, Kenya
Maua
Tea room building,groundfloor,along athiru road,opposite Maua Hotel,Next to Family Bank,Meru county,
Mbita
Sabboth Communications,Opposite Mbita main stage,Homa bay county, Kenya
Meru
Carlcare-Meru
1st Floor, Town Mobile Center(Next to Uchumi Supermarket), Ghana Street, Meru, Kenya
Egatee(Meru)
Telephone hse, Nanyuki highway next to posta opp huduma,Meru.
Migori
Shukran Electronics,ground floor,shivling Supermarket Building, Main stageMigori, Migori, Kenya
Mikinduri
Jamida Electronics ,Mikinduri-Meru road,Meru county,Kenya
Mlolongo
Mobiffone general merchant,ground floor,miracle house opposite Co-operative,old mombasa road,machakos county,Kenya
Molo
Ujamaa Phones and Accessories,ground floor, Mitoni Building Main stage,mau summit-nakuru road, Molo, Kenya
Mombasa
Carlcare-Mombasa
2nd Floor, Alibhai Essa Plaza, Gussi Street, Opposite to Judan Mosque, behind No-Maneno Bazaar, Mombasa,Kenya
Egatee(Mombasa)
Ground floor,Telephone House, Moi Avenue,Mombasa.
Mpeketoni
BM Comm,ground floor, Kihenjo Building, near the main stage, Lamu county, Kenya
Mtwapa
Planet Mobile, Mtwapa posta stage opp. Peluma Building,Kilifi county,Kenya
Muranga
Easy Communication,ground floor,Kenya tobbacco building, Uhuru Highway, opp. Coop Bank, Muranga County, Kenya
Mwea
Zetort communication,next to merica petrol station,kirinyaga county,Kenya
Mwingi
Generation Electronics,ground floor,Allied ltd Hodari Building, next to Hodari Bookshop, along Garissa Road. Mwing, Kitui County, Kenya
Naivasha
Egatee(Naivasha)
Ground floor, Posta building,Next to Telephone House, Naivasha.
Naivasha
Netspace Kenya LTD,ground floor,naivasha biashara plaza,roomG30,opposite safaricom ,nakuru county
Nakuru
Carlcare-Nakuru
4th Floor,Masters plaza,Kenyatta avenue ,Nakuru
Egatee(Nakuru)
Ground floor,Telephone House,Moi Road,Nakuru.
Namanga
Generation Electronic and Allied ltd,Ground floor,Salama B building, Next to main stage, Kajiado county
Nanyuki
Egatee(Nanyuki)
1st floor,Nanyuki Nakumatt building, Nanyuki.
Nanyuki
Mobile Trends,ground floorMathai House,below equity Bank,Kimathi street,laikipia county
Narok
Egatee(Narok)
Telkom shop,ground floor,Vaiva Building,inside naivas,Njoro Road,Narok county.
Narok
Zetort Communication,ground floor,Olmaji building ,Olentutu Rd., Narok County, Kenya
Ngara
Egatee(Ngara)
Ground floor, Ngara shopping complex,ngara road,Nairobi.
Ngong
Egatee(Ngong)
Ground floor,posta building,opposite Marsabit plaza,Ngong road,Nairobi county.
Egatee(Ngong)
Ground floor,Prestige mall,Ngong road and mugo kibiru road junction,Nairobi.
Ngong
Jowakenq airtel shop,ground floor,Milele mall,ngong centre,Kajiado county
Nkubu
C & M Fastcom LTD,Behind Posta,Nkubu Town,Meru County,Kenya
Nkubu02
Tecno mobile,ground floor,old kaka supermarlet building, Kionyo Road, opp. Wapendwa Bookshop, Nkubu, Kenya
Nyahururu
Solar and Energy System,ground floor, Nyandurua House, Nyahururu Town, Laikipia County, Kenya
Nyali
Egatee(Nyali)
Ground floor, Nakumatt Nyali mall, Shop no. 1,Nyali.
Nyeri
Carlcare-Nyeri
Room 104, Ground Floor, Prestige Plaza, Kimathi Street, Nyeri,Kenya
Egatee(Nyeri)
Telkom shop, Nyeri Mall,inside Naivas supermarket,nyeri (main bus stop),Nyeri county
Othaya
Bodaboda Bazaar next to Triton petrol station,Nyeri county, Kenya
Rongai
Vigilante Electronics ,Magadi rd off Langata rd,Kajiado county
Ruai
Suncom ,ground floor, inside Quickmart supermarket,opp Delta petrol station,Nairobi county
Ruaka
Egatee(ruaka)
ground floor,village market,Limuru road,Nairobi.
Ruaka
suncom,Quickmart supermarket,1st floor,Kiambu county
Ruiru
Dreamworld Entedrises, opp. Bidii Supermarket, near Rafiki Bank,biashara street, Kiambu County, Kenya
Taita
Allyru Phone mart,next toAbbas garage,along Taita main road,Taita Taveta county, Kenya
Tala
Generation Elctronics and Allied ltd, ground floor,Kaseveni House,ngondu road,Next to main stage,machakos county,Kenya
Thika
Carlcare-Thika
Room 405 ,4th Floor,Johana Center ,Kwame Nkrumah Road, Thika County, Kenya
Egatee(Thika)
Telkom shop,Ground floor, Posta building,Commercial Street,kiambu county
Ukunda
Smart Point, Likoni-Lungalunga Road, opposite Ukunda Police Station, Kwale County, Kenya
Voi
Egatee(Voi)
Telkom shop,Ground floor,exchange building opp batta, posta rd, Taita Taveta county.
Voi
BAHJA Electronics,next to Town Mosque,Anand Supermarket road,Taita Taveta county, Kenya
Westlands
Egatee(westlands)
Telcom shop,ground floor,Sarit centre building,waiyaki way,Nairobi.
Wote
Generation Electronics and Allied ltd opposite barclays Bank wote ,makueni county,Kenya
Wote
Generation Electronics and Allied ltd opposite barclays Bank wote ,makueni county,Kenya
The services that Carlcare provide in Kenya are repairs of damaged products of Tecno, Infinix  and iTel phones and mobile devices and replacement or repair of faulty phones if there is enough proof that the device is beyond repair and wasn't touched in anyway by the customer.