Address and Phone Number of Carlcare Service Center in Ghana
Carlcare Service Limited was established in Hong Kong on 26th November, 2009 whose aims are to provide professional service support to mobile phones and other electronic consumer products. With the concept "Yes! We care". Carlcare provides clients with timely, reliable, professional and satisfying service. With years of efforts, it has become a leading service brand for consumer electronics in South East Asia, Middle East and Africa. With the powerful quality assurance system and experienced quality team, Carlcare is doing its best to provide every client the best service. Every Carlcare center owns advanced technologies with powerful equipment, which makes sure that every customer can enjoy our professional and intimate service. Meanwhile, we welcome feedbacks from any customer, which can help us to improve our service from every aspect.
Carlcare in Ghana services iTel, Infinix and Tecno Phones, they also provide spare parts of this devices.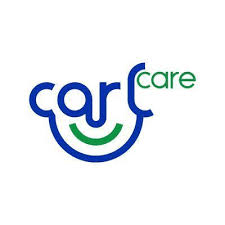 Below are the Carlcare centers by Cities, Please use the Quick Navigation to Select Your City and then check for the closest center to You. Thanks
Accra
Carlcare-Circle
3rd Floor, Tip Toe Lane Odo Rice ,Kwame Nkrumah Circle, Accra, Ghana
Carlcare-lapaz
NyameKye overhead foot bridge (Tecno building) -ground floor,Accra,Ghana
Assin Foso
Carlcare CP(Assin foso)
family and friend phones shop Market foso
Bibiani
Carlcare CP(bibiani)
Napisco Enterprise bibiani roundabout near the market , Bibiani
Bolga
Carlcare CP(Bolga)
Commercial Street Opposite the Vodafone Office , Ghana
Cape Coast
Carlcare CP(Cape Coast)
Kotokroba opposite the New Market, Cape Coast , Ghana
HO
ASC-HO
Opposite The New Market Stores On Adraku Road Near Sedvis Phones
Kasoa
ASC-Kasoa
Opposite ECG office Kasoa market Nyanyano Road
Kumasi
Carlcare-Kumasi
3rd Floor, near Top Man Shoes, Adum,Kumasi, Ghana
Sunyani
Carlcare CP(Sunyani)
Ebenezer Church box 1257 sunyani, Ghana
Takoradi
Carlcare-Takoradi
1st Floor, closed to Mexico Hotel, Kintampo Road, Takoradi, Ghana
Tamale
Carlcare-Tamale
1st Floor, opposite the Taxi Rank, Main Traffic Light, Tamale, Ghana
Carlcare-TMS
1st Floor, same building with MTN main office, Tamale, Ghana
Tarkwa
Carlcare CP(Tarkwa)
On top of Franbert Supermarket, opposite Fidelity Bank, Tarkwa, Ghana
Techiman
Carlcare CP(Techiman)
O.K shop Unnamed Road, techniman, Ghana
Tema
ASC-Tema
Opposite Goil filling station Tema community 1 site 19,Close to the new Tema commercial bank Tema Market
WA
Carlcare CP(WA)
The Main Entrance of Kejatia Market , Ghana
Yendi
Carlcare CP(bibiani)
opposite Yendi Community Center, Near Ghana Commercial Bank
The services that Carlcare provide in Ghana are repairs of damaged products of Tecno, Infinix  and iTel phones and mobile devices and replacement or repair of faulty phones if there is enough proof that the device is beyond repair and wasn't touched in anyway by the customer.